Charter's Spectrum Mobile goes full market

Comment (0)
Following a soft launch earlier this summer, Charter Communications is moving ahead today with the full market launch of Spectrum Mobile, a service that is initially being underpinned by Charter's MVNO agreement with Verizon Wireless.
Charter Communications Inc. soft-launched Spectrum Mobile on June 30, coming out of the chute with support for several Android smartphones but without the iconic Apple Inc. (Nasdaq: AAPL) iPhone. (See Charter Unleashes Spectrum Mobile… Without the iPhone .)
According to the Spectrum Mobile website, Charter now supports several Apple devices -- namely, the iPhone X, iPhone 9 Plus, iPhone 8, iPhone 7 and 7Plus, and iPhone SE. It also supports the Samsung Corp. Galaxy Note9, S9, S9+, and S8+; and the LG Electronics Inc. (London: LGLD; Korea: 6657.KS) K30.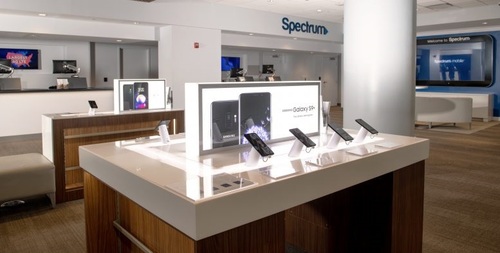 Charter said it will add a bring-your-own-device option later this year.
Similar to Comcast Corp. (Nasdaq: CMCSA, CMCSK)'s approach with Xfinity Mobile, Charter is looking to bundle Spectrum Mobile with the MSO's high-speed Internet products.
Early on, Charter is selling Spectrum Mobile in two tiers -- Unlimited (at $45 per line, though speeds may be reduced if a customer exceeds 20 gigabytes during a given billing cycle); and By the Gig ($14 per gigabyte). Per the fine print, Charter does not charge additional fees for using a smartphone as a mobile hotspot, though mobile hotspot speeds are reduced to a maximum of 600 Kbit/s after a customer exceeds 5GB of mobile hotspot data usage. To keep mobile network usage in check, Spectrum Mobile limits video streaming to "DVD-quality," or roughly 480p.
Charter is among a group of cable operators that is running tests in the Citizens Broadband Radio Service (CBRS) 3.5GHz band, a shared portion of spectrum that is being eyed for private LTE networks and as a way for cable operators to offset some of their MVNO costs. (See Charter's 'Inside-Out' Wireless Plan Starts to Take Shape, Unlicensed CBRS 4G Service Coming Q4 2018 and CableLabs to Host First CBRS Alliance Interop .)
---
Zero in on the most attractive 5G NR deployment strategies, and take a look ahead to later technology developments and service innovations. Join us for the Deployment Strategies for 5G NR breakfast workshop in LA at MWCA on September 12. Register now to learn from and network with industry experts – communications service providers get in free!
---
Charter has not announced sub numbers for the new mobile product. Comcast, which introduced its mobile offering in May 2017, added about 204,000 Xfinity Mobile subs in Q2 2018, extending its total to roughly 780,000. (See Comcast Asks Wall Street: Where Is the Love?)
In April, Comcast and Charter formed a 50/50 mobile operating platform deal that aims to bring scale to the backend systems used for their respective mobile services. (See Comcast, Charter Launch Mobile Platform Partnership.)
— Jeff Baumgartner, Senior Editor, Light Reading
PARTNER PERSPECTIVES
- content from our sponsors
GUEST PERSPECTIVES
- curated contributions