Ericsson vs. Nokia: Who's Ahead in 5G Right Now?
"It's only a flesh wound," Nokia CEO Rajeev Suri could almost have said, fighting bravely on as operating profits were nearly obliterated at his networks business. Reporting second-quarter results last week, Suri had the unenviable task of persuading investors the Finnish vendor is in healthy shape despite worrying signs of margin destruction. (See Profits Crash at Nokia's Networks Biz.)
The contrast with Ericsson AB (Nasdaq: ERIC) was stark. Days earlier, the Swedish equipment giant showed it had patched up its wounds and turned an operating profit for the first time in seven quarters. Nokia's share price dropped 5% on the day of its earnings update and has lost about 16% of its value in the last year. Ericsson's shares gained 8.5% on earnings day. They are worth about a third more than in July 2017. (See Ericsson Back in Profit After Fierce Cuts & 5G Action.)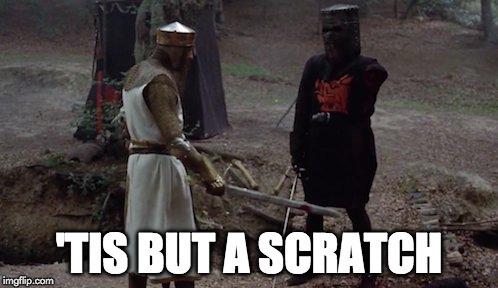 But it would be a gross mistake to assume Ericsson is beating Nokia Corp. (NYSE: NOK) in the mobile networks market, the main arena in which they fight. Both saw underlying mobile revenues grow by around 2% during the second quarter, compared with the year-earlier period. Ericsson slashed about 20,500 jobs, 16% of its workforce, to boost profits. Nokia took a hit to secure contracts. The overarching contest is actually as finely balanced as the mobile sales numbers suggest. Yet each company's strengths and weaknesses look very different from the other's.
The big attraction of Ericsson remains its recognized expertise in radio access networks (RAN). With its newish Ericsson Radio System, a RAN platform that already accounts for 84% of all its RAN sales, it has been able to land some major deals. In Germany, notably, it has dislodged Nokia as a RAN supplier to Deutsche Telekom AG (NYSE: DT). The suggestions are that increased R&D spending has made this a very profitable technology, allowing Ericsson to be more price-competitive in equipment tenders. (See DT Ditches Nokia From Its German Radio Access Network.)
Ericsson's weaknesses lie outside the RAN. Above all, it is struggling to execute a turnaround at its digital services business, which saw a 12% drop in underlying revenues and racked up heavier losses, compared with the year-earlier quarter. Ericsson cannot afford to neglect this business, acknowledges Helena Norrman, its chief marketing officer, because it develops the virtual core and management systems that its customers also demand. Any divestment would make Ericsson look like a RAN supplier with only a smattering of other goodies. A sale is not on the cards, although financial analysts have previously asked why. (See Ericsson's R&D Workout Piles 5G Pressure Onto Rivals.)
---
For all the latest news from the wireless networking and services sector, check out our dedicated Mobile content channel here on Light Reading.
---
This RAN focus and digital services weakness conveniently support Nokia's marketing narrative. Since acquiring Alcatel-Lucent in 2016, the Finnish vendor has rarely kept quiet about the breadth of its technology portfolio -- what Nokia calls its "end-to-end" capability. Much like Ericsson, Nokia had concentrated on mobile broadband before buying a company lauded for its skills in fixed and Internet Protocol (IP) networks. The takeover gave Nokia a complete toolbox of radio, core, optical and digital technologies to sell to its customers. And when you are building a next-generation mobile network, all are needed.
This puts a different spin on the contest. For starters, in the non-RAN areas where they compete, Nokia is now easily beating Ericsson. While second-quarter sales slid at Ericsson's digital services business, Nokia's comparable software division managed a 2% increase in underlying revenues. James Crawshaw, a senior analyst with Heavy Reading, has described the performance as "encouraging." For a service provider that wants to buy RAN products and management tools from the same supplier, Nokia may seem like the safer bet.
Other telcos may demand a much broader selection of technologies from one vendor, including even the transport networks that support huge volumes of data traffic. If such an "end-to-end" offering is a telco prerequisite, Ericsson could be out in the cold. After striking a $3.5 billion 5G deal with T-Mobile US Inc. this week, Nokia was unsurprisingly keen to highlight the details of all the various technologies it will provide. Those include a radio platform, core network, management systems and cloud hardware. (See Nokia Reels In $3.5B 5G Deal With T-Mobile US.)
Next page: RAN reputations in the balance
Like what we have to say? Click here to sign up to our daily newsletter
One of America's most loved telecoms get-togethers, The BIG 5G Event, will be returning to Austin in 2023 to host 1,500+ telecom, cloud and technology professionals — and we want you to be a part of it!
For three days, you can meet and network with leaders from every part of the North American 5G ecosystem and hear from over 150 speakers on the hottest industry topics. To apply for your complimentary pass to the event, visit this link.
EDUCATIONAL RESOURCES



PARTNER PERSPECTIVES
- content from our sponsors