Ericsson Replaces Major Rival as DT Supplier in 5G Deal

Comment (1)
In a major blow to one of the world's biggest equipment vendors, Ericsson has replaced either China's Huawei or Finland's Nokia as one of Deutsche Telekom's two main suppliers of radio access network (RAN) equipment in Germany.
The Swedish vendor has not previously sold RAN equipment to Deutsche Telekom AG (NYSE: DT) in Germany but today landed a significant deal with the operator to provide "5G-ready" gear across a swathe of the country.
Deutsche Telekom divides Germany into two "market areas" and has until now primarily used Huawei Technologies Co. Ltd. in one and Nokia Corp. (NYSE: NOK) in the other. Under its agreement with Ericsson AB (Nasdaq: ERIC), the Swedish company will dislodge one of the existing RAN suppliers.
A spokesperson for the German operator would not confirm whether it is Huawei or Nokia that has lost out but insisted that Deutsche Telekom continues to work with more than one vendor in each area. "We are working with all vendors and I don't think you can say there is a region which will be supported by Ericsson only or Nokia only," he told Light Reading.
Nokia said it was constrained in what it could divulge. "What we can say is that Nokia remains a strategic partner for Deutsche Telekom, both within Germany and across the many countries where it operates," said a spokesperson in emailed comments.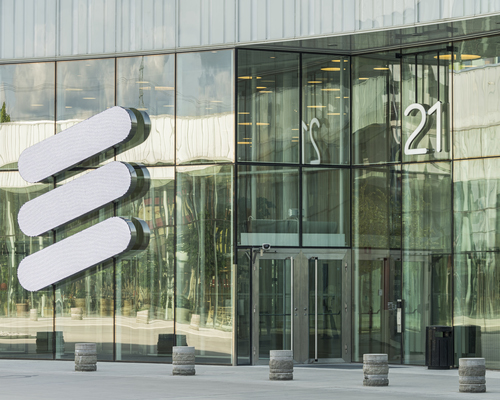 Among other things, Nokia has been collaborating with Deutsche Telekom on trials of fixed broadband technology and this year became one of the telco's main suppliers of virtualization software through a takeover of Finnish rival Comptel. (See Nokia to Inherit Key Deutsche Telekom Orchestration Deal via Comptel and Nokia Eyes Bigger Software Role With €347M Comptel Bid.)
Huawei did not respond to a request for comment.
Whichever rival Ericsson has replaced, the deal is a major coup for the Swedish equipment giant, which appears to be gradually rebuilding its reputation as a mobile broadband technology pioneer in the pre-5G era.
Despite a sequence of earnings setbacks over the last 18 months, the company has shown signs of a more aggressive sales and marketing strategy in recent weeks as it tries to edge out rivals before operators begin launching 5G services.
By winning deals that today cover the provision of 5G-upgradeable kit, Ericsson hopes to position itself for a bigger share of 5G business in future.
When reporting its recent third-quarter results, the company claimed to have grown its share of China's 4G market through sales of its 5G-ready Ericsson Radio System (ERS), a new platform that covers the technologies it is selling to Deutsche Telekom. (See Ericsson in China: Dangerous Liaisons?)
With the Germany contract, it now appears to have carried that Chinese success into Europe.
Deutsche Telekom would not comment on why it has favored Ericsson over one of its rivals. Arun Bansal, the head of Ericsson's European business, previously told Light Reading that Ericsson is the only vendor with baseband technology that can be software-upgraded to support 5G, but that claim has been vigorously disputed by Huawei and Nokia. (See Nokia Slams Ericsson 5G Claims as 'Misinformation' and Huawei, Nokia Not 5G Ready, Says Ericsson.)
Nevertheless, its deal with Ericsson means that Deutsche Telekom will be able to start investing in new software-upgradeable baseband gear in at least one of its market areas.
Under a five-year agreement, Ericsson will supply equipment and services including its Baseband 6630 product, multi-standard radios, an operational support system branded Ericsson Network Manager, and a handful of supporting services.
With 5G new radio specifications due to be frozen in the next few days, Deutsche Telekom would theoretically be in a position to upgrade the Ericsson-delivered RAN to 5G when the standard becomes available in 2018, according to Bansal.
That is improbable, he acknowledges, because regulatory authorities have not yet auctioned new spectrum for use with 5G services. "Deutsche Telekom would then need to deploy new 3.5GHz radios, or radios for any other bands it gets," says Bansal.
The availability of 5G terminals and the commercial readiness of the German market are other factors that Deutsche Telekom will have to consider before launching 5G.
Land grab
While a major 5G contract with Europe's biggest operator could shore up confidence in Ericsson, not everyone is convinced that an aggressive bid for market share will pay off in the long run.
During Ericsson's third-quarter earnings call, Francois Meunier, an analyst at Morgan Stanley, expressed concern that Ericsson might effectively be giving away its ERS hardware in a Chinese land grab. A similar strategy in Europe several years ago had failed to work out, he said.
CEO Börje Ekholm dodged questions on the topic, but Ericsson has indicated that its gross margins in China will suffer this quarter because of the market share push.
Asked about the profitability of the deal with Deutsche Telekom, Bansal said: "This deal will not impact our capital markets commitment to double operating income in 2019 compared with 2016."
Ericsson's operating income slumped to just 6.3 billion Swedish kronor ($750 million) last year, from SEK21.8 billion ($2.6 billion) in 2015, as the vendor struggled to adapt to a spending squeeze by its mobile broadband customers and the challenge from Asian and European rivals.
Ericsson has not disclosed any other financial details about the Deutsche Telekom deal but heralded it as evidence of progress on its turnaround strategy. "This is proof that we are a technology-ready network provider and can increase our footprint in Europe in 5G," said Bansal.
---
Want to know more about 5G? Check out our dedicated 5G content channel here on
Light Reading.
---
Besides providing some marketing ammunition for Ericsson, the arrangement could also help to address criticism that Europe's operators are lagging peers in North America and Asia in the race to build 5G networks.
Players in some of those markets have talked about launching standardized 5G services as early as next year, with US telco giant Verizon Communications Inc. (NYSE: VZ) planning to use 5G as a fixed wireless access (FWA) technology in this timeframe.
Europe's operators have been cagier when discussing 5G launch plans but are largely focused on market opportunities that are more difficult to address than FWA, says Bansal.
"It is an unfair criticism of Europe," he said when asked to comment on the perception that Europe is falling behind in 5G. "North America is driving FWA, which is easiest, while Europe is talking about industrial use cases, which require low latency. But this [deal] will send a strong signal that European operators are now seriously considering making infrastructure 5G-ready."
Despite progress in the 5G radio area, Deutsche Telekom has recently called for an industry "push" in other 5G areas, including cloud-based infrastructure and fixed-mobile convergence. (See DT Is Not Going Radio Gaga About 5G.)
Gabriel Brown, a principal analyst with the Heavy Reading market research company, says traditional standards bodies are not tackling 5G challenges in some key areas, including lifecycle management, edge computing and network slicing.
"There is nothing in the 3GPP that says how to go and place workloads out at the edge location," Brown told attendees at Light Reading's 2020 Vision Executive Summit in Prague last week. "If you are deploying compute and storage there, you need all the toolsets to do that. If those don't come from mobile, they will have to come from without and putting things together is a big challenge." (See Telecom Industry Falling Short on 5G Architecture Challenges – HR Analyst.)
— Iain Morris, News Editor, Light Reading