DT Ditches Nokia From Its German Radio Access Network
In a major setback for its mobile business, Nokia has lost a radio access network (RAN) deal with Deutsche Telekom after being replaced in parts of the operator's German network by Swedish rival Ericsson.
The Finnish vendor was supplying RAN equipment to Deutsche Telekom in Germany until late last year, when Ericsson landed a deal with the operator to provide "5G-ready" gear across a swathe of the country.
Deutsche Telekom AG (NYSE: DT) has historically used two companies -- Nokia Corp. (NYSE: NOK) and China's Huawei Technologies Co. Ltd. -- as RAN equipment vendors in the German market. The deal with Ericsson AB (Nasdaq: ERIC) inevitably meant one of the existing suppliers would lose business with the German operator, which is today Europe's biggest service provider by sales.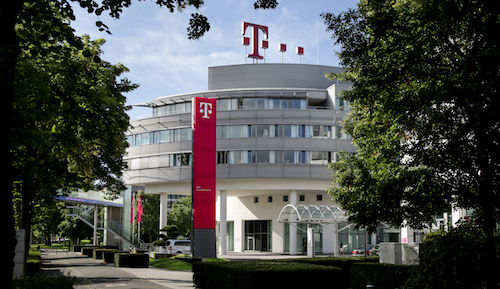 At the time Ericsson announced its deal in mid-December, it was unclear whether Nokia or Huawei had been replaced, but Light Reading has now been able to confirm Nokia suffered when Ericsson struck that deal. (See Ericsson Replaces Major Rival as DT Supplier in 5G Deal.)
"It's true that Ericsson replaced Nokia in parts of our network and that we're working with Ericsson and Huawei," said a spokesperson for Deutsche Telekom.
The deal is a major coup for Ericsson and could prove to be a significant loss for Nokia given the size and importance of the German market. Spending on RAN equipment will gobble up between 50% and 70% of the entire 5G budget, said Bruno Jacobfeuerborn, a senior executive at Deutsche Telekom, in a discussion with Light Reading last year. Nokia also previously acknowledged that major RAN deals are where most of the money lies. (See Has the 5G Upturn Begun?)
Ericsson has already trumpeted the deal as evidence of its technological prowess and the growing appetite for its latest baseband gear, which is "software-upgradeable" to 5G, according to Arun Bansal, the head of Ericsson's business in Europe.
"We've never worked with Deutsche Telekom in Germany when it comes to 3G and 4G," Bansal told Light Reading. "Deutsche Telekom has divided the country into two geographies and we got one of them. It is one thing to be a partner from the beginning but another to come in as one of two partners."
Under the five-year deal, Ericsson is providing baseband equipment, multi-standard radios, an operational support system (called Ericsson Network Manager) and a number of supporting services.
It means Deutsche Telekom can start investing in software-upgradable baseband gear in at least one of its German market areas. Following progress on 5G New Radio standardization in late 2017, the operator will theoretically be able to upgrade the Ericsson equipment to support 5G technology this year. (See 5G Is Official: First 3GPP Specs Approved.)
That is improbable, though, because German authorities have yet to auction new spectrum for 5G services. A sale is planned for late 2018, after which Deutsche Telekom would need to deploy radios for the spectrum it acquires. (See Germany's 5G Auction & the Gigabit Dream.)
Nokia declined to comment on the loss of RAN business in Germany. "What we can say is that Nokia remains a strategic partner for Deutsche Telekom, both within Germany and across the many countries where it operates," a spokesperson for the company told Light Reading when the Ericsson deal was first announced.
Earlier this week, Huawei said it was still selling "large quantities" of RAN equipment to Deutsche Telekom in Germany.
Priced out?
The circumstances surrounding Deutsche Telekom's substitution of Ericsson for Nokia remain unclear.
With operators now gearing up for the introduction of 5G services, both European vendors claim to be at the forefront of 5G development, with RAN hardware that can "software-upgraded" to handle the next-generation mobile technology as and when it is standardized.
One possibility is that Ericsson is undercutting Nokia on pricing. The Swedish vendor has recently shown signs of a more aggressive sales and marketing strategy as it tries to build mobile broadband market share in advance of 5G deployment.
---
Want to know more about 5G? Check out our dedicated 5G content channel here on
Light Reading.
---
That strategy had some impact on profit margins in China in the final quarter of 2017 and provoked unease in the analyst community during Ericsson's third-quarter earnings call. (See Ericsson in China: Dangerous Liaisons?)
Francois Meunier, an analyst with Morgan Stanley, expressed concern that Ericsson might be giving away hardware in a land grab, arguing that a similar strategy in Europe had failed to work out several years ago.
Nokia, meanwhile, has previously been noted for its pricing discipline as it looks to protect profitability at its networks business.
Both companies have been struggling as a result of spending cuts by operators that have already built out 4G networks. Tough competition from Huawei and smaller Chinese rival ZTE has also squeezed sales.
Despite the news of Nokia's German setback, however, the Finnish vendor has recently appeared to outperform Ericsson in the mobile market.
On a year-on-year basis, sales at its overall networks business fell 4% in the fourth quarter, to about €5.8 billion ($7.1 billion), but were up 2% in constant currency terms, Nokia said. The networks business also reported an operating margin of 11.1% for that quarter, although this was a marked decline on the 14.1% it recorded a year earlier. (See Nokia Outperforms Ericsson in Mobile but Sees Margin Pressure.)
Ericsson's network revenues dropped 14% in the fourth quarter, to SEK36.2 billion ($4.5 billion), and by 9% on a constant currency basis. Its operating margin slumped to 4.5% from 8.2% a year earlier. (See Ericsson Stuck in Loss-Making Rut, Offloads Majority Stake in Media Unit.)
At their current levels, the two vendors' share prices have changed little over the last 12 months. Nokia's is currently down 1.6% in Helsinki on its level this time last year, at €4.38 ($5.36), while Ericsson's, at SEK52.12 ($6.41), is trading about 3% higher in Stockholm.
— Iain Morris, News Editor, Light Reading
Like what we have to say? Click here to sign up to our daily newsletter
One of America's most loved telecoms get-togethers, The BIG 5G Event, will be returning to Austin in 2023 to host 1,500+ telecom, cloud and technology professionals — and we want you to be a part of it!
For three days, you can meet and network with leaders from every part of the North American 5G ecosystem and hear from over 150 speakers on the hottest industry topics. To apply for your complimentary pass to the event, visit this link.
EDUCATIONAL RESOURCES



PARTNER PERSPECTIVES
- content from our sponsors