China Spices Things Up With 2-Become-1 5G Plan

Comment (0)
Three mobile networks would seem few enough for such a vast country as China, with its population of about 1.4 billion people. Apparently not. Under a scheme sanctioned and possibly mooted by government authorities, two of its three state-backed mobile network operators -- China Telecom and China Unicom -- will come together to build a single 5G network.
It represents an extreme form of network sharing that has started to appear as operators struggle to fund the speedy rollout of higher-speed 5G networks. And in the current geopolitical climate, China's endorsement could have ramifications for the US market as well as the vendors that build 5G networks.
News that China Telecom and China Unicom were exploring a 5G network-sharing partnership were confirmed during earnings calls last month. In accompanying presentations, both operators referred to a "co-build, co-share" strategy that would hasten 5G deployment and lower the equipment bill.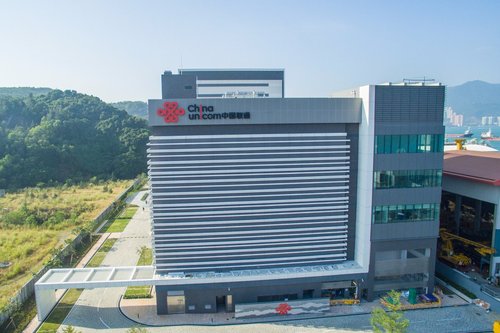 A glance at financials showed why cost savings are so important. Year-on-year, Unicom's free cash flow fell 60% in the first half of the year, to 15.8 billion Chinese yuan ($2.2 billion), due partly to spending on network rollout. Telecom's figures were healthier, with free cash flow dipping just 0.4%, to RMB18.3 billion ($2.6 billion). But China's smartphone boom is over and building 5G networks will gobble up cash. Telecom plans to invest RMB78 billion ($11 billion) in capital expenditure this year, compared with RMB75 billion ($10.6 billion) in 2018. Unicom's bill is expected to rise from RMB45 billion ($6.3 billion) to RMB58 billion ($8.2 billion) over the same period.
At the same time, authorities are desperate to ensure China is a frontrunner in the race to build 5G networks. They are concerned the US could win this contest. If it does, it might gain the edge in game-changing technologies that depend on 5G connectivity. Pooling the resources of Telecom and Unicom could turbocharge 5G deployment in China.
What had remained unclear were the details of any network-sharing arrangement. Telecom and Unicom are already co-investors in a mobile infrastructure business called China Tower, which also counts China Mobile, the country's biggest operator, as a partner. According to mainstream press reports, China Tower had last month received orders to install 65,000 5G basestations and was expecting the number to hit 100,000 by the end of the year. But under the deal announced this week, Telecom and Unicom will share basestations and even spectrum. On the mobile side, about the only things that will remain separate are the operators' core networks -- the brains of the system.
Each operator will have responsibility for basestation rollout in designated regions and cities. Telecom will take charge in ten cities in Guangdong province, five in Zhejiang and another 17 smaller provinces, while Unicom will look after nine cities in Guangdong, five in Zhejiang and eight provinces. In the cities of Shanghai, Chongqing, Guangzhou, Shenzhen, Hangzhou, Nanjing, Suzhou, Changsha, Wuhan and Chengdu, Telecom will have responsibility for 60% of the effort, with Unicom handling the rest. That split will be reversed in the cities of Beijing, Tianjin, Zhengzhou, Qingdao and Shijiazhuang.
This sharing of "active" network equipment sounds bad for companies that make basestations. Instead of two prospective clients, vendors are now looking at a single buyer. But if the operators stick to their earlier guidance, there is no reason to expect an immediate slump in equipment spending. Telecom and Unicom had each touted a plan to install around 40,000 basestations by the end of this year, with Mobile aiming for more than 50,000. For each of the smaller operators, the tie-up provides an opportunity to launch 5G services over a bigger area than is possible individually, and to challenge the dominance of Mobile.
---
Want to know more about 5G? Check out our dedicated 5G content channel here on
Light Reading.
---
But unless the operators eventually ditch the network-sharing agreement, the addressable market for equipment vendors will inevitably shrink in the long run. And the companies that are likely to feel the biggest impact are Sweden's Ericsson and Finland's Nokia, as China's Huawei and ZTE grow their share of contracts. Even before this week's news, Kristian Pullola, Nokia's chief financial officer, had warned of "more support for local vendors in China" with the transition from 4G to 5G technology. The US campaign against Huawei outside China must bear some of the blame.
China's latest shake-up might also have ramifications for the US market. Suggestions the US government should support the rollout of a single, "carrier neutral" 5G network to prevent China from gaining the lead came from no less a figure than Newt Gingrich, a former Speaker of the House of Representatives, in March this year. Those emerged about a year after leaked government documents proposed to "nationalize" 5G and construct one state-backed network. The plans have been derided and would inevitably face hostility. But if 5G grows in stature, and China's overhaul is seen to make a difference, they could attract fresh interest.
In China, the US and Europe, extreme forms of network sharing could provide the answer to the conundrum of weak sales growth, escalating 5G costs and regulatory opposition to full-scale mergers. In Europe, Italy's Fastweb and Wind Tre have embarked on a scheme that appears very similar to China's, while Vodafone is beginning to share 5G basestations with various European network partners. The shared 5G network looks here to stay, and it could be a game changer for the industry.
Related posts:
— Iain Morris, International Editor, Light Reading