5G Speeds Can't Match DOCSIS 3.1, Charter CFO Says
Fixed 5G is being billed as an alternative and potentially significant threat to wired broadband services, but this emerging wireless option won't be able to catch up to the capabilities of cable's fixed-line platform, a top exec at Charter Communications said.
"I don't see anything about 5G that ever makes it comparable to DOCSIS 3.1 or DOCSIS 3.1 Full Duplex or any of the capabilities we have through a fixed-line service," Chris Winfrey, CFO at Charter Communications Inc. , said Thursday at the Bank of America Merrill Lynch 2018 Media, Communications & Entertainment Conference. (See 5G Fixin' to Become 'Largest Existential Threat' to Broadband Providers – Analysts.)
Charter has been ramping up its deployment of DOCSIS 3.1 to deliver 1-Gig downstream speeds and has been eyeing a newer Full Duplex annex of D3.1 that will support multi-gigabit symmetrical speeds on cable's widely deployed HFC networks. (See Charter Goes on Big Gig Spree .)
Still, 5G could present "some edge use cases where it's easier to have a wireless drop than it is to have a physical drop," Winfrey added. But he believes that those instances, at least in Charter's case, will be "rare."
He also believes that cable is well positioned to support 5G networks as a partner, given the industry's access to fiber (for backhaul), rights-of-way and power.
Winfrey offered more detail on Charter's strategy with Spectrum Mobile, a service launched across its footprint earlier this week that is powered in part by the MSO's MVNO deal with Verizon Wireless . (See Charter's Spectrum Mobile goes full market.)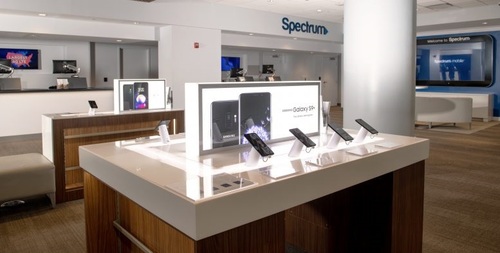 A big part of that strategy is to help Charter further penetrate its fixed-line, in-home broadband service (that penetration is at about 50% today) by bundling it with the new mobile offering at an attractive price. In addition to driving broadband subs, the blending of in- and out-of-home connectivity will help Charter add broadband customers and reduce churn, he said.
"We'll be using this as a tool to sell mobile into the existing customer base but also into our new sales every day, and we'll be using mobile to drive incremental sales to cable," Winfrey said. But Charter's mobile strategy will come with some associated startup costs for "at least a couple of years," he conceded, noting that the impact there will be almost entirely dictated by the pace of growth. Still, Charter believes that its mobile business will ultimately become profitable on a stand-alone basis.
Winfrey said Charter's MVNO deal with Verizon is "attractive," though it believes that Charter could be more competitive and disruptive if it had more control.
He estimated that only about 20% of the traffic for Charter customers rides over the macro cell network, while the rest is offloaded on Charter's network (usually via WiFi).
But Charter is already eyeing ways, incrementally, to offload portions of that 20% through other uses of unlicensed and licensed spectrum.
Charter, for instance, is running tests on the shared CBRS 3.5GHz band, which will support both licensed and unlicensed use cases, as well as in the millimeter wave bands. Charter's been looking into buying bits of licensed spectrum. (See Charter's 'Inside-Out' Wireless Plan Starts to Take Shape and Unlicensed CBRS 4G Service Coming Q4 2018.)
"We're actively looking at that and have expressed our interest to the FCC and others," Winfrey said. "We like what we see in the mid-band so far… We'll build a business case around it and evaluate it as we go."
— Jeff Baumgartner, Senior Editor, Light Reading
Like what we have to say? Click here to sign up to our daily newsletter
One of America's most loved telecoms get-togethers, The BIG 5G Event, will be returning to Austin in 2023 to host 1,500+ telecom, cloud and technology professionals — and we want you to be a part of it!
For three days, you can meet and network with leaders from every part of the North American 5G ecosystem and hear from over 150 speakers on the hottest industry topics. To apply for your complimentary pass to the event, visit this link.
EDUCATIONAL RESOURCES



PARTNER PERSPECTIVES
- content from our sponsors