Major operators' mobile networks could be tested under sheer weight of videos, photos, tweets and social media updates as the popemobile arrives in the US this week.
The big four mobile operators have spent millions to bolster their networks ahead of Pope Francis's visit this week. AT&T Inc. (NYSE: T) and Verizon Wireless spent $24 million and $23 million respectively improving their networks in downtown Philadelphia alone, where the pope will hold a Mass on Saturday that could attract up to 2 million people. Both say that they have quadrupled capacity on these networks.
"I can tell you we've invested more than $25 million in Washington D.C., Philadelphia and New York City for network preparations ahead of the Papal visit," a spokesman for AT&T says.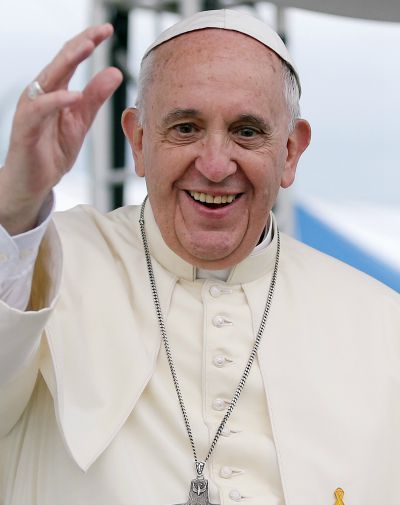 Ma Bell has also deployed a distributed antenna system (DAS) in Madison Square Gardens in NYC, where 20,000 are expected to see the pope on Friday. AT&T will be working to optimize its network throughout the events of the week, AT&T tells me.
---
For more on LTE, visit the 4G LTE section here on Light Reading.
---
Sprint has been adding capacity across the network radio frequencies it supports. "In Philadelphia, New York and D.C., we've added hundreds of new 2.5GHz cell sites, and expanded our 1.9GHz and 800MHz LTE coverage," writes Sprint Corp. (NYSE: S)'s Scott Santi, Regional VP of Network in a blog post. "Each cell site has then been systematically optimized to maximize throughput and provide the best customer experience."
T-Mobile, meanwhile, tells us in a statement:
In addition to the Wideband LTE we have in New York City – which provides up to a 50% increase in download speeds for customers – we are doing everything we can to make sure our New York customers have the speeds they expect for all the Tweeting, Facebooking and Instagramming they'll be doing when the Pope visits this week. That means we will enhance our existing cells sites and even run a DAS through Madison Square Garden. And we're bringing COWs which we typically use to augment our capacity at events where we expect large crowds.
In fact, all the major carriers are expecting to add Cell On Wheels (COWs) and Cell On Light Trucks (COLTs) to boost capacity in congested network areas too. This might be especially helpful with big outdoor events such as the pope's parade through Central Park, which could draw up to 80,000 people. (See How Wireless Operators Get Hurricane-Ready.)
AT&T, Sprint, T-Mobile and Verizon are all saying that they will do their best to provide service during the major events of the visit. Verizon, for instance, says that it is accustomed to handling extremely high volumes of traffic -- for example, at the Super Bowl or New Year's Eve.
Sprint's New York metro area spokesman Walter Fowler, however, does provide a note of caution in his email to me Tuesday afternoon: "This will be an unprecedented event," Fowler writes. "Providing reliable service is a top priority, and we've added capacity in New York to support this event, but some customers may experience a disruption in service due to the extremely high volume of users within certain concentrated locations.
"Some customers could have uninterrupted service while it is possible others might have limited service during a certain time or at a certain location," Fowler adds. "It is tough to predict in advance and there are many factors such as where the customer is located relative to a cell site, what they're doing with their device."
This is a crucial point: Too many people trying to send too many photos or videos over a specific cellsite is bound to cause localized network congestion. This is because each cellsite can only support a set number of connections and deliver a specific amount of bandwidth, which could get overloaded.
The general rule of thumb on cellular is to text instead of call to save the network. But if people are trying to upload video of Francis to Facebook then that action uses far more bandwidth than either calling or texting over-the-air anyway.
AT&T and T-Mobile are also stressing that customers can use WiFi as an alternative to cellular.
"Use WiFi Calling to conserve network resources or if cellular service is not available," T-Mobile told New York TV station abc7NY.
And whatever you do, don't try sharing cat videos around Madison Square Garden on Friday evening.
— Dan Jones, Mobile Editor, Light Reading