T-Mobile Launches RCS Messaging
T-Mobile Launches RCS Messaging
Carrier is the first to offer RCS-powered messaging in the US, which it says will be a standard feature of all smartphones in the future.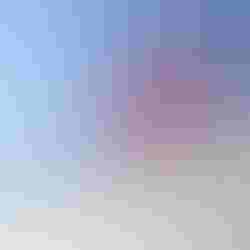 T-Mobile will be the first tier-one US wireless operator to launch rich communications services (RCS) with Wednesday's announcement of Advanced Messaging, bringing WhatsApp-style messaging to compatible Android devices.
T-Mobile US Inc. said RCS was the next step for it back when it launched voice-over-LTE last year, and the carrier's vice president of engineering and quality assurance, Grant Castle, told Light Reading in March that an RCS launch was coming "very soon." He also mentioned at the time that video calling was on the roadmap, but today's announcement applies only to messaging. (See Q&A: The Castle in T-Mobile's LTE Network .)
Specifically, T-Mobile Advanced Messaging will include "near-real time chat" with indicators for when the other person is typing and when a message is received and read, much like WhatsApp or iMessage on the iPhone. It will also feature the ability to share high-res photos and videos of up to 10MB over text.
All these messaging services will work directly from the standard messaging interface. T-Mobile's Advanced Messaging will be built into the Samsung Corp. Galaxy Grand Prime, available as of today, and available via a software update on the Galaxy S5 and S6.
In a blog post announcing the launch, T-Mobile CTO Neville Ray said he expects it will eventually be a standard feature on all new phones sold, although Apple Inc. (Nasdaq: AAPL) remains the biggest question mark. (See Samsung Dials Up RCS for VoLTE.)
"For now, this is something you can only get at T-Mobile -- though I expect our announcement will be a wake-up call for the old carriers to get moving with RCS, so customers can enjoy these next-gen services working across wireless providers," Ray wrote in the blog post.
For more on RCS, head over to the VoLTE/rich communications content page
right here on Light Reading. Whether spurred by T-Mobile or not, it's a safe bet that the other big three US operators will follow suit within the next few months. Pardeep Kohli, the president and CEO of Mavenir Systems Inc. , which enables RCS for T-Mobile, said at Mobile World Congress that all four would be launching RCS this year. (See Mavenir, T-Mobile Confirm US RCS Launches .) While some have workarounds, like Sprint Corp. (NYSE: S)'s partnership with Jibe Mobile for an RCS compatible mobile app, none have launched full RCS that's native to the dialer. MetroPCS was actually the first to launch RCS in 2012, but T-Mobile acquired the carrier shortly thereafter. (See Sprint Jibes With OTT Comms and MetroPCS Puts Comms Startups on Notice.) The technology has caught on in Europe somewhat, but has yet to take off here in the US. However, since all the major operators have IMS deployed to support their VoLTE rollouts, RCS looks like an inevitable next step -- which will be crucial to the services interoperating across carriers. (See Deutsche Telekom Outlines Its RCS Evolution and Jibe Hub, Fring Alliance & More RCS Action at MWC .) — Sarah Thomas,

, Editorial Operations Director, Light Reading
Subscribe and receive the latest news from the industry.
Join 62,000+ members. Yes it's completely free.
You May Also Like
---