Altice USA's Mobile Service to Be 'BYOD-Heavy'
Altice USA's Mobile Service to Be 'BYOD-Heavy'
But cable operator is still evaluating its pricing and business model for mobile as it prepares to launch service in 1H 2019. Altice USA is still evaluating the business model it will employ for its coming mobile service, but it does plan to lean heavily on a bring-your-own-device approach.
"We're going to be BYOD-heavy," Dexter Goei, Altice USA 's CEO, said Tuesday at the UBS 46th Annual Global Media and Communications Conference in New York.
The operator, he added, will not "take that inventory risk" and the fluctuations in capital movements that would go with a device-financing model. Goei said Altice USA will likely use a device financing model for handsets only with customers with excellent credit scores.
Figure 1: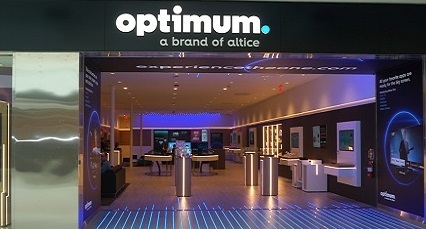 Goei said Altice USA will use e-commerce and its brick and mortar stores to promote and sell the company's new mobile service, set to debut by the first half of 2019.
Though pricing and packaging details are to come, Altice USA still expects its mobile product, fueled in large part by its MVNO deal with Sprint Corp. (NYSE: S), to debut in the first half of 2019. Goei said Altice USA has started to test the core network, and plans to run OSS/BSS tests in Q1 2019. (See Altice USA's 'Full' MVNO Puts It in SIM City .)
Even as it mulls the average revenue per unit it will get from the mobile product, Altice USA is confident that it will be in position to go EBIDTA-positive with it.
With respect to Comcast Corp. (Nasdaq: CMCSA, CMCSK)'s and Charter Communications Inc. 's approach to mobile via MVNO deals with Verizon Wireless, their volumes are solid but their penetration numbers aren't spectacular, Goei said.
Goei was also asked to assess the competitive impact of 5G, and reiterated that he's not overly worried. (See Fixed 5G a 'Supplement' to Home Broadband, Altice USA Exec Says .)
5G, as a fixed wireless, in-home broadband product, "remains quite materially far off," he said, holding that it the costs are high to deploy a deep fiber network will be required to underpin the super-fast speeds being targeted. "This is going to be a slow burn for quite some time."
He said it will be a challenge for 5G to keep up with regular step-changes in speeds and capacity requirements that wired broadband networks are better equipped to handle.
Fiber and video
Goei said Altice USA's plan for 2019 is "really about the mobile launch," but also provided some updates on the company's other initiatives around the FTTP network deployment its video product.
For FTTP, the company expects to have about 200,000 homes ready for serviced by year-end -- the bulk in Altice USA's Optimum footprint (mostly on Long Island and a portion in New Jersey) and the rest in the Suddenlink footprint -- and about 600,000 premises passed by the new fiber network. In 2019, Altice USA hopes to accelerate that buildout to 400,000 more homes ready for service with FTTP, and about 600,000-plus homes passed.
Altice USA will do some DOCSIS 3.1 deployments as a "fill-in" on some areas, but "we do not want to go through this gradual upgrade," he said, adding later that the FTTP portion of the network would be capable of symmetrical speeds of 2.4 Gbit/s, and prepped to move up to 10 Gbit/s.
For video, the operator is putting a lot of effort behind Altice One, an all-services gateway that builds in the cable modem and a WiFi router. Some 260,000 subs are on the new product in the Optimum footprint and roughly 50,000 in the Suddenlink areas. Altice USA is averaging about 100,000 Altice One adds per quarter, purely through gross adds of new bundled customers. (See Altice One Levels Up and Altice USA Rolls Out Uber Set-Tops.)
In addition to helping with churn and net promoter scores, Goei estimated that the cost of an Altice One deployment consisting of the gateway and two mini devices runs more than $100 less than what it would take to deploy three legacy set-tops.
As video goes IP, a box-less model could be within reach and drive down capex intensity as headless gateways start to enter the mix, he said.
Seller or buyer?
Goei was also asked about M&A possibilities, given that Charter Communications CEO Tom Rutledge indicated this week that he'd be interested in snapping up more cable assets, if they were available.
Altice USA hasn't hung a "For Sale" sign, but it's clear that the company is keeping its ears and eyes open.
Goei said the best use of capital is to buy back shares until the valuation gap with its peers is closed.
"Buyer or seller, we're open to everything," he said. "If somebody comes and approaches us and wants to acquire us at an attractive number, definitely we would look at that."
— Jeff Baumgartner, Senior Editor, Light Reading
Subscribe and receive the latest news from the industry.
Join 62,000+ members. Yes it's completely free.
You May Also Like
---