At Telco TV last week, talks with content makers and distributors revealed that IPTV has several things going for it versus cable. But hardly anyone is deploying anything that takes advantage of IPTV's interactivity.

One thing IPTV has going for it is choice. Lots of telcos will get subscribers just by simply showing up. Some channel reps say they crave another TV service option. And the extra distribution is nice as well.

"I want the simplicity of the bundle for all services, and I'm sick of all the cable price increases," said one executive for the GSN channel.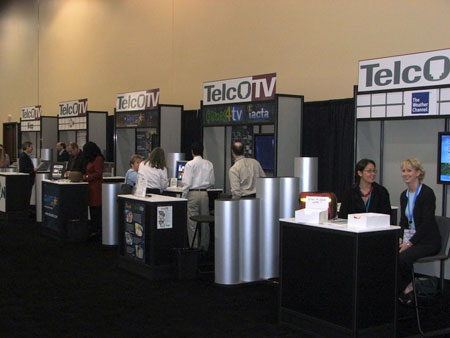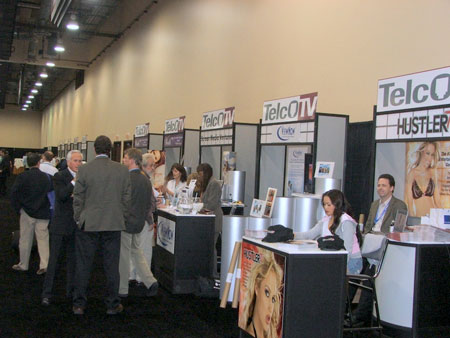 Then there's interactivity. IPTV allows for passive TV watching and active participation, if the programming and service provider make it available.

Mark Pruneau, VP of affiliate sales with BIAP Systems Inc. , an interactive TV applications provider in Plano, Texas, says his company's eBay on TV application is just the kind of thing that operators can use to make their TV services different, while at the same time pocketing some sponsorship dollars they wouldn't have normally earned.

But it's not available on any IPTV systems at the moment. Just cable. Same goes for GSN's gimmick, where people at home can play along with game shows in real-time. It's on a cable system in Hawaii. But it hasn't said "Aloha" to the IPTV world yet.

Charles Herring, president of WealthTV, says he wants to use IPTV's hooks to give viewers a chance to dig deeper and find out more about the restaurants, products, and places profiled on his channel. "We have customers call up and say, 'That restaurant you profiled in Shanghai – what was its name and how do you get there?' "

The well-read Herring says he's looking at the possibilities of selling sponsorships tied to those extra bits of content that are reachable through an interactive menu.

But the fingers keep pointing back to the telcos to really get these kinds of "extras" going. "Technically, they'd have to put the infrastructure in place for us to provide the content," Herring says.

And guess what? It's not there yet.

Alcatel (NYSE: ALA; Paris: CGEP:PA) gave journalists at TelcoTV a tour of its fancy-pants IPTV interoperability lab – a big, noisy room of assorted video and telecom gear helping the company simulate real IPTV deployments, so it can better serve the likes of AT&T Inc. (NYSE: T).

One really cool IPTV application demo – called "What's Hot?" – grabs a collection of anonymous channel change requests taken by the network to show a mosaic of the most-watched channels in real-time.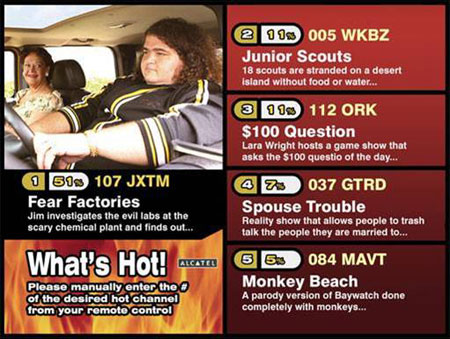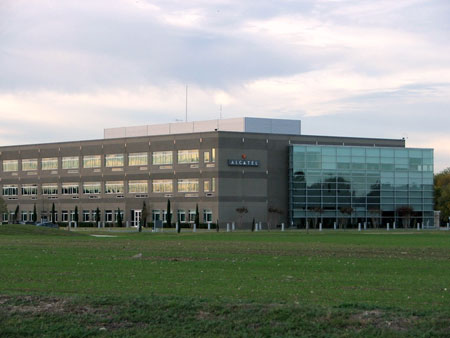 Alcatel executives say this same data could be presented to a PC or mobile device, allowing an operator a unique ratings system on its own network. Such a set of applications would arm telco IPTV players with a real alternative to what's offered by Nielsen surveys.

You know else they said, in so many words? These are demos. This is the stuff of labs – and it's been that way going on five years now. You can't find "What's Hot?" on any TV set in the country right now. You may never see it at all.

How far-out different can IPTV really be? Ask any adult content provider. Those guys have all kinds of designs on the concept of interactive TV. "There's a whole niche of adult content that's shot from the man's point of view, where you can just use your remote and tell the woman what to do," said a sales and marketing VP from one extremely naughty entertainment company. "You have to think beyond video on demand that you can pause and rewind."

Do you think IPTV providers are ready to deliver that kind of experience? And, if they were, would they tell us?

For IPTV to really take off, the technology can't do all the heavy lifting. You need good content. Different content. Content that a local cable provider can't or won't get.

Screen Media Ventures, a company that acquires movies and distributes them to cable networks and TV stations, has just the plan. It was onsite talking to telcos about setting up their own private-label video on-demand service. The key, they say, is to offer content that other TV providers can't – and a bigger library of VOD content gives viewers one more reason not to switch back to cable.

Screen Media Ventures hasn't struck any telco TV deals yet, by the way, but they're working on it.

So what have we learned? A simple lesson if there ever was one: Very few of the things that could make IPTV great are actually going to hit the market anytime soon. And I haven't even touched on the epic problem that is IPTV content acquisition – a problem that keeps a lot of telcos with less than a million customers on the sidelines.

If the cable guys lower their prices a few bucks, they stand a pretty good chance of withstanding any kind of IPTV challengers for the next few years. IPTV is new. It is interactive. But until someone steps up and really creates a true interactive TV service, it may not be worth the trouble of switching providers when IPTV comes to town.

While you're debating me on the boards below, I'll close by sharing a few more photos from the TelcoTV 2006 show last week. Like a lot of IPTV services, these photos are not interactive: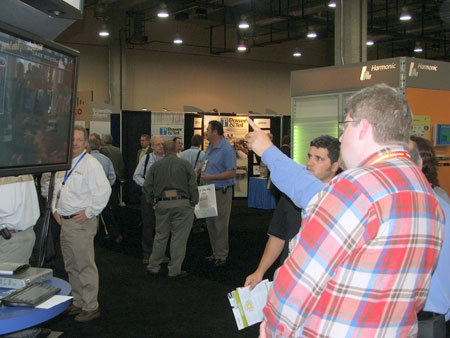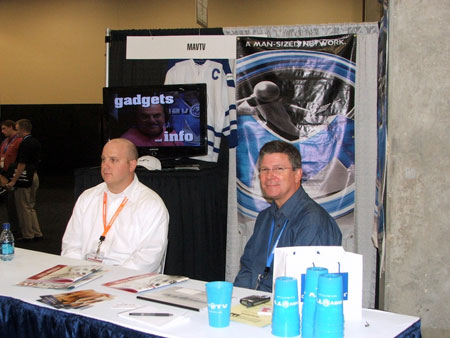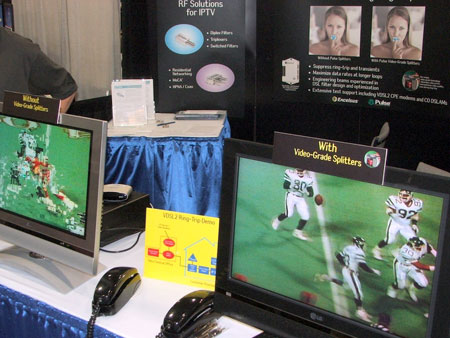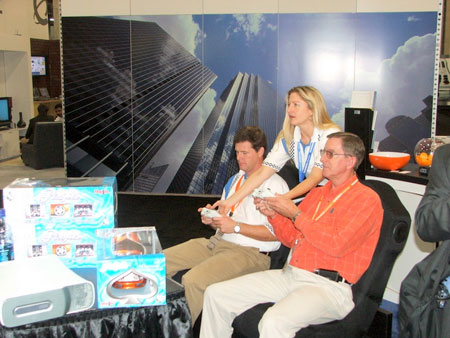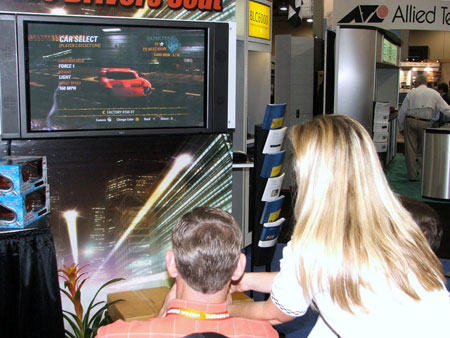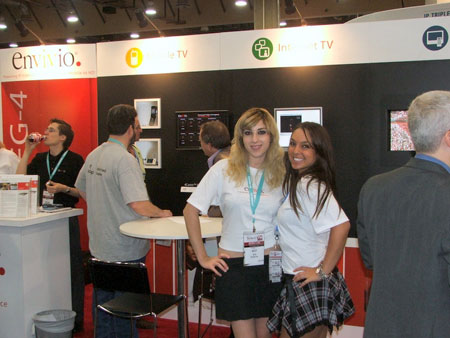 — Phil Harvey, News Editor, Light Reading