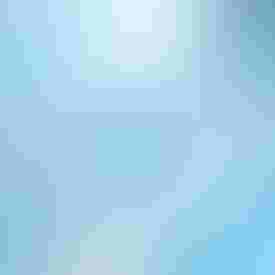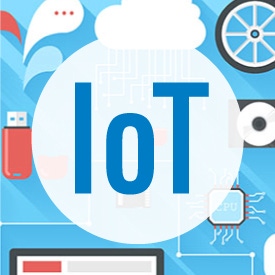 French IoT technology specialist Actility has raised $25 million from a number of investors, including three European network operators -- KPN Telecom NV, Orange and Swisscom AG -- and Foxconn, best known for making iPhones but also a mobile operator in Taiwan. (See IoT Specialist Actility Raises $25M.)
The investment signals very clear support for LoRaWAN, a Low Power Wide Area Network (LPWAN) specification for IoT rollouts using unlicensed spectrum, which has the backing of a number of major industry names, including Cisco Systems Inc. (Nasdaq: CSCO) and IBM Corp. (NYSE: IBM), through the LoRa Alliance . (See IBM to Pump $3B Into IoT.)
That's significant because the industry is currently split about which standards and/or trade specifications are best for initial deployments and for the long run. (See LPWA: A Threat to 'Wait & See' IoT Operators?)
The main rival option to the LoRa protocol currently is ultra-narrow band technology being used by another French company, Sigfox , which has also been attracting investors and network operator support. (See Sigfox, T-Mobile Team on IoT Network in Czech Republic, Sigfox Closes $115 Million Funding Round and Sigfox Plans Global IoT Network.)
(So what is it about the French and IoT? Je ne sais pas...)
Actility CEO Olivier Hersent says his company, which has developed what is essentially the OSS and BSS functionality needed to manage and monetize IoT deployments, is focused on LoRa currently because it is the best near-term option for companies that want to run an IoT network.
"The current focus on LoRa is all about timing. During the next three years the only technologies that are going to be used commercially will be LoRa or ultra-narrow band... The only way to go currently is using unlicensed spectrum, then later we will see others, such as LTE category 0, emerging," says the CEO, who notes that the likes of Huawei Technologies Co. Ltd. and Qualcomm Inc. (Nasdaq: QCOM) are still in the very early stages of developing their IoT connectivity technology offerings. (See Huawei Promises 4.5G & LTE-M in 2016 and Qualcomm Eyes the Next 8B+ Connected Devices.)
(LTE Cat-0 and CAT-1 are lower-power and lower-speed versions of LTE for the IoT/M2M markets.)
Naturally, Hersent is keen to stress the benefits of LoRa over the SigFox option, claiming that LoRa is not only more scalable and flexible but is also an open standard with multi-vendor input. "Being an open specification is very important, especially to operators -- LoRa technology can be sourced from a number of companies," he notes.
Want to know more about the Internet of Things? Check out our dedicated IoT content channel here on Light Reading. Clearly the likes of KPN Telecom NV (NYSE: KPN), Orange (NYSE: FTE) and Swisscom AG (NYSE: SCM) are on board with LoRa, but there are plenty of operators yet to decide and commit, though Hersent says momentum is building. Actility is currently working with 15 operators, including its backers, and is "being approached by a new operator every two weeks about trials, including some in the US," notes the CEO. Actility also has about five utility companies actively engaged at the moment, "but this is ramping up fast," adds Hersent. There is a lot of activity in Asia/Pacific -- Hersent is talking to representatives of a number of "major smart city developments in China and those are very big opportunities. Asia is where most of the opportunities are right now," he notes, adding that Actility is also engaged in a project with SingTel Optus Pty. Ltd. The new round of funding, which takes the total raised so far to $35 million, is mainly for international development, says the CEO, though some of it will also go towards the development of the vendor's platform to prepare it for low-power LTE opportunities: Actility's software is equally applicable to licensed spectrum IoT rollouts, he notes. In North America, Hersent is hoping that a partnership with Cisco will deliver enterprise and smart city opportunities, despite the presence of KORE Wireless Group Inc. , which has built itself a solid position in the IoT market there. Actility is also in discussions with HP Inc. (NYSE: HPQ) and IBM around potential integration work, though the CEO notes that he is "mainly working on developing our channels strategy -- we are trying to reduce the reliance on systems integrators. The M2M market was a little about technology and a lot about systems integration -- we are trying to reverse that." Hersent had to jump off his call with Light Reading to take a business call from China: He and his 50-or-so colleagues are busy currently. Actility is still in its early stages, with expected revenues of only about €5 million ($5.6 million) this year, but that is expected to grow three-fold next year and the CEO expects to achieve profitability by early 2017. But a lot can change in a short time, and the IoT technology market has the potential to become fragmented if major powers and industry bodies can't agree on some common specifications. Hersent and his colleagues, a number of whom have come with him from his former company, VoIP system vendor NetCentrex, will be hoping that support from the likes of Orange will help make LoRa an early favorite among the de facto standards-setters. Orange certainly seems keen, having put $3 million into the round. In a statement from its investment arm, Orange Digital Ventures, issued Tuesday, it noted: "Actility's connected objects platform is based on bringing together its open service approach with the power of networks... The Internet of Things is an extremely promising new market and it is important for Orange to support the start-ups and developers who are currently working on services that will become part of our future." That sounds like quite a solid endorsement. — Ray Le Maistre,

, Editor-in-Chief, Light Reading
Subscribe and receive the latest news from the industry.
Join 62,000+ members. Yes it's completely free.
You May Also Like
---