Comcast Opens Up on Smart Cities & machineQ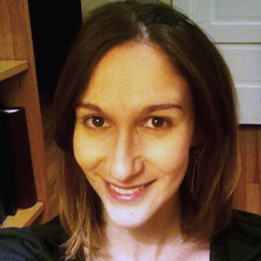 6/19/2017

Comment (4)

What about those gateways?
There are several ways Comcast can easily create a dense network of LoRa gateways. First it already has permission to hang equipment on utility poles, making it possible to extend an IoT network aerially throughout a customer region. Second, and perhaps more interestingly, Comcast is always installing new broadband gateways in homes and businesses. Could those gateways serve to amplify LoRa coverage as well?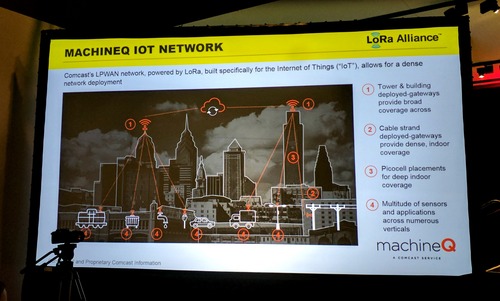 Ver Steeg says he won't pre-announce any new Comcast products, but goes on to suggest that the company will leverage whatever assets it has to get inexpensive LoRa hardware in the field. Ver Steeg also drops a hint that these LoRa gateways will hook into the RDK-B software stack, a software bundle that Comcast has championed as a common platform for consumer broadband gateways.
Given that Comcast already uses home gateways to extend its WiFi hotspot network, it's certainly plausible the company is considering a similar approach with LoRa deployments. It would be a very cost-effective strategy.
There's another clue that the RDK-B connection is more than just idle words in an executive presentation. Semtech Corp. (Nasdaq: SMTC), the semiconductor company Comcast has partnered for its LoRa rollouts, announced just last month that it's working with a business called pureIntegration to integrate LoRa into the RDK-B platform. pureIntegration says it's pursuing the project at the behest of "cable industry clients."
Making the business case
While Comcast, through machineQ, is starting to raise its profile in the smart city sector, there are still many things it hasn't figured out yet. The network technology may be relatively easy to deploy, but what should it be used for? How should Comcast try to make money?
As machineQ's leader, Khorram says his team hasn't figured out all the answers, but Comcast is giving them the flexibility to explore possibilities. "They're allowing us to play in [the space]. We don't have some of the same handcuffs that traditional players have to have," says Khorram.
He points out that the right IoT business model could be selling data plans, value-added services or something else entirely. "Is it purely transport as a service," Khorram asks speculatively. "Do you want a stack solution? Okay, if it's neither, let's talk about what the neither is and what the other options are, and we're pursuing that. It's pretty cool."
Meanwhile, Ver Steeg reminds the Franklin Institute audience that Comcast and machineQ don't have to solve everything on their own. In fact, in the tradition of regional cable operators, Comcast is hoping to partner closely with other companies not just to develop new technology solutions, but to extend network coverage and therefore business opportunities across a wider geographic region.
"We're highly focused on multi-tenant cloud design," says Ver Steeg. "We're working to design the system so that we can federate the system with our North American brethren," making it possible to sell national access to an IoT network, rather than just localized connections.
"The traditional way to do this is something called roaming," Ver Steeg adds. "We're working with the [LoRa] Alliance to further define that roaming standard. There's also some lighter-weight methods we're working on that look more like Internet-style peering, where there's [an exchange] of data traffic."
He issues a call to potential network partners, saying: "To my MSO and other operator friends, seek us out on that. We're happy to talk about how we can make that work."
---
For more broadband market coverage and insights, check out our dedicated gigabit/broadband content channel here on Light Reading.
---
Partners are a crucial part of the machineQ equation, and a big reason the company decided to host the Smart City Summit in the first place. It may still be early days, but machineQ is already attracting interest from all over the emerging IoT ecosystem. This includes network companies as well as solution providers delivering services that range from asset tracking, to water monitoring, to waste management.
machineQ is open to working with them all.
Next page: At home in Philly

(4) |