Eurobites: Liberty Global Soups Up Electric Vehicles Via Virgin Media's UK Network
Also in today's EMEA regional roundup: Blue Label Telecoms unimpressed with Cell C; Vodafone plans to sell "ethical" phones in Europe; Safaricom has a good half-year.
Virgin Media's network of street cabinets and ducts in the UK are to form the heart of a new electric vehicle charging project being led by its parent company, Liberty Global, and government agency Innovate UK. Over the next 18 months, Liberty Global is aiming to introduce 1,200 charging sockets across the country, using Virgin Media's 170,000km of ducts and 40,000 powered street cabinets. The lack of charging points has held back the progress of electric vehicles in the UK, with "range anxiety" often being cited as a reason why more people aren't buying them.
South Africa's Blue Label Telecoms has used its annual report to express its disappointment in the performance of Cell C, the operator in which it bought a 45% stake in August 2017, and has written down the value of its investment in Cell C to zero. In September Cell C reported a massive loss of R8 billion (US$530 million) for its financial year that ended May 31. For more details, see this story on our sister site, Connecting Africa.
Vodafone has teamed up with Fairphone, the Netherlands-based manufacturer of smartphones that looks to take a more responsible and ethically aware approach to phone production, to offer Fairphone devices to Vodafone customers in a number of European retail markets including the UK, Germany, Italy, Spain and Ireland by the end of 2019. Fairphone's latest model, the Fairphone 3, is described as a durable Android smartphone that, thanks to its modular design, can be repaired easily.
Kenya's Safaricom saw half-year service revenue grow 5.3% year-on-year to 124.32 billion Kenyan Shillings ($1.20 billion), with the contribution from mobile money service M-PESA climbing 18.2% to KShs41.97 billion ($406 million). Full-year guidance has been maintained.
Nokia is seeking to offer those taking the plunge into 5G services reassurance on the cybersecurity front with the launch of NetGuard Adaptive Security Operations. According to Nokia, this new offering "replaces more manually-intensive and siloed approaches to cybersecurity risks with automation, machine learning, analytics and threat intelligence."
A "sovereign Internet" law has come into force in Russia, a move that, as the BBC reports, allows the Kremlin to sever the country's connection from the World Wide Web in what the powers-that-be deem to be an "emergency." Critics, of course, view the law as the advent of the Putinet, and one that will be used to silence opposition to Vladimir and his mates.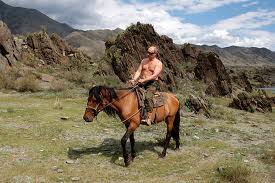 — Paul Rainford, Assistant Editor, Europe, Light Reading
PARTNER PERSPECTIVES
- content from our sponsors