 Most Internet of Things projects fail due to their complexity and a lack of appropriate skills. Cisco is looking to fix that.
Cisco plans to roll out its IoT Operation Platform, which the company introduced May 24 at the IoT World Networking Forum in London, later this year. The goal is to reduce the complexity of these projects, while helping enterprises that want to have an IoT strategy but lack the internal expertise to make it work.
"With current tools, there's not enough technical talent to get most projects to make the leap from prototype to production," Rowan Trollope, Cisco's senior vice president and general manager of IoT and applications, wrote in a blog post Wednesday. "There's often not enough capacity or reliability in the network, either. Our customers tell us that without tools that address these business issues, projects will continue to stall."
Cisco noted a recent study that the company conducted involving 1,845 IoT specialists, which found that 60% of these projects failed at the proof-of-concept stage. About 40% of IoT rollouts made it past the pilot stage and of that number, only 26% were deemed successful by the company's management.
Figure 1: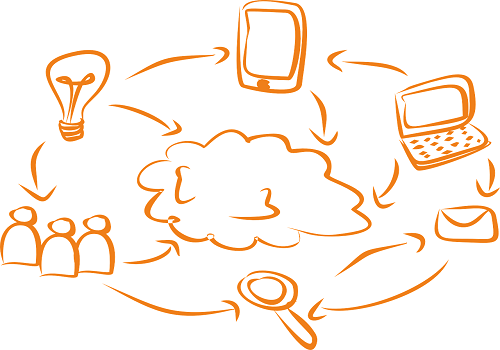 Failure is not an option (Source: Kropekk_pl via Pixabay)
While thin on details and technical specs, the platform will broadly support three components.
The first is connection management, which will allow enterprises to spin up, deploy and manage a large fleet IoT devices through a series of applications.
The second component is using fog computing at the edge of the network to allow the computing to happen closer to the individual devices. At the same time, the company can better use the data these IoT devices collect since it doesn't have to travel back to the data center to be analyzed and stored.
Finally, Cisco is also offering a data delivery system to help streamline the data collection process and to ensure that the information that these devices collect flows through the right network to the right applications and that people who need it can see it.
Cisco also plans to offer a layer of security through its newly announced Threat Defense product.
M&A activity is turning the cloud upside down. Find out what you need to know in our special report: Mergers, Acquisitions & IPOs Are Rocking the Cloud.
This new platform fits within Cisco's overall corporate strategy, which is to move away from networking gear and get deeper into analytics, software, security, IoT, as well as cloud computing. During its latest quarterly financial report, the company reported making progress on all these fronts, however, it still plans to cut an additional 1,100 jobs as hardware becomes less essential. (See Cisco Cutting 1,100 More Jobs, Forecasts Revenue Decline.)
In addition to the IoT management platform, Cisco is announcing a new partnership with Microsoft that will add a hybrid cloud computing component to the companies' plans for IoT.
The two companies are planning to connect Microsoft's Azure IoT Suite to Cisco's fog computing technology to allow more IoT computing to happen on the network's edge rather than within the data center itself. Cisco has worked with Microsoft on other IoT projects, including integrating its Jasper connectivity management platform within Azure IoT. (See Cisco's Chuck Robbins Talks AppDynamics, Jasper at MWC.)
Although the two companies announced their joint edge computing and IoT partnership on Wednesday, they did not announce when it would be available to customers.
Related posts:
— Scott Ferguson, Editor, Enterprise Cloud News. Follow him on Twitter @sferguson_LR.
Subscribe and receive the latest news from the industry.
Join 62,000+ members. Yes it's completely free.
You May Also Like
---