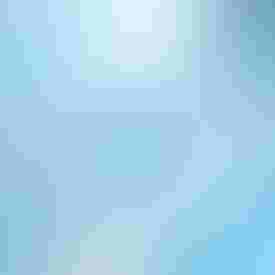 The two largest mobile operators in the US, AT&T and Verizon, have been surprisingly quiet on any customer launches on their recently introduced NB-IoT LTE networks. NB-IoT is a Low Power Wide Area Network (LPWAN) technology that allows transmissions of up to 100 Kbit/s with a battery life of ten years or more. It is used for low-power applications such as smart sensors and asset tracking. AT&T, T-Mobile and Verizon are all deploying NB-IoT in the "guard bands" of LTE in 200KHz channels. A guard band is the unused part of spectrum between radio channels. Rivals to NB-IoT include LoRa (Long Range) and Sigfox. Verizon will reveal no customer details about its network. "Specific customer information on our services/networks is not information we ever share publicly outside of earnings report," a Verizon spokesperson told us in an email Friday. Verizon launched its nationwide NB-IoT network on May 14, 2019. AT&T has been only sightly less guarded about its plans than Verizon. Although AT&T launched its NB-IoT network on April 29 this year, in July, the carrier told us that it had not yet announced any commercial customers on the service. "We have some things in the works, but nothing I can share publicly yet," a AT&T spokesperson told Light Reading via email Friday. T-Mobile remains the only major US mobile carrier to have unveiled NB-IoT customers so far. It revealed Sensoneo's trash management system launch in parts of the US and Roambee's BeeAware asset tracking system on NB-IoT in July. T-Mobile launched its NB-IoT service in July 2018. Sprint has not launched an NB-IoT network. Why this matters From 2017, NB-IoT has taken off in Europe and China. For instance, Vodafone plans to double the size of its European NB-IoT network by the end of 2019. The technology appears to be growing more slowly in the US. Related posts: LoRa, NB-IoT Tussle in the LPWAN IoT Arena NB-IoT Gains Early Commercial Traction in the US AT&T Buckles Down to Deploy NB-IoT in 2019 Sensors Working Overtime: T-Mobile NB-IoT Goes Nationwide Verizon Launches Near-Nationwide NB-IoT Network — Dan Jones, Mobile Editor, Light Reading
Subscribe and receive the latest news from the industry.
Join 62,000+ members. Yes it's completely free.
You May Also Like
---