Gigabites: Massachusetts Town Proves Gigabit Demand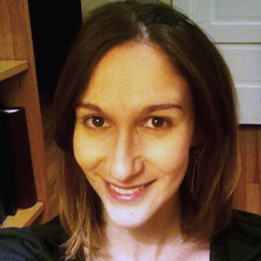 12/18/2015

Comment (4)

Welcome to another Gigabites Friday. In this week's edition, the town of Leverett, Mass. gets 81% uptake on local gigabit Internet service, US Internet in Minnesota adds new broadband tiers with speeds up to 2.5 and 5 Gbit/s, Suddenlink expands to new gigabit cities and more.
Since municipal provider LeverettNet started offering gigabit broadband in April, more than four out of five households in the town have signed up for the high-speed service. Granted, the town boasts fewer than 2,000 residents in total, but the adoption rate is still stunning evidence that gigabit demand is on the rise.

The Leverett gigabit service exists thanks to the Massachusetts Broadband Institute, which deployed a 1,200-mile middle mile fiber network in the region, and a combination of state grants and taxes. The service currently costs about $75 per month, but that price could drop if more subscribers (i.e. some of those in the last 19% of households) sign up. Leverett Municipal Light Plant, the organization that runs the local network, spreads its maintenance fees across the entire subscriber base. If more users buy in, the fee per user will go down.

Of note, Leverett was originally part of WiredWest, a coalition of Massachusetts towns working to raise money for gigabit deployments. However, Leverett says it has since withdrawn from the coalition. (See Gigabites: Google Fiber Forges On.)
---
The rollout of gigabit broadband access networks is spreading. Find out what's happening where in our dedicated Gigabit Cities content channel here on Light Reading.
---
US Internet Corp. (USI) in Minnesota is using active Ethernet to deliver multi-gigabit speeds to residents. On top of its existing gigabit service, the service provider now says it will introduce new Internet tiers with speeds up to 2.5 and 5 Gbit/s in early 2016. Costs range from $65 per month for 1 Gbit/s to $99 and $199 per month for 2.5 Gbit/s and 5 Gbit/s respectively. USI also offers a 10Gbit/s broadband service for $399 per month.
Residents and commercial businesses in Churchill County, Nev. can now get a gig. Independent provider CC Communications introduced gigabit service in the region last week and says it plans to drive fiber to the home to 97% of the region by 2019.
And finally, Suddenlink Communications continues its gigabit momentum with the launch of gigabit service in three new cities: Mammoth Lakes, Calif., Greenville, Miss. and Parkersburg, W. Va. Since July, the service provider has also rolled out gigabit broadband in select cities in Arkansas, Arizona, Louisiana, Missouri, North Carolina, Ohio, Oklahoma and Texas. (See Gigabites: NC Cities Issue New Gig RFP.)

— Mari Silbey, Senior Editor, Cable/Video, Light Reading

(4) |