Fiber management and distribution provider Clearfield this week signaled the next phase of its corporate development by acquiring the powered cabinet portfolio from Calix and launching a new aerial fiber installation product. (See Clearfield Acquires Cabinet Product Portfolio From Calix.)
Clearfield Inc. (Nasdaq: CLFD) has been ramping up its competitive stance against other passive infrastructure companies such as 3M, Corning and Commscope during the past couple of years and with the Calix cabinet acquisition, takes another strategic step forward by inserting itself earlier into the buying process, according to Kevin Morgan, the company's VP of marketing.
The addition of the company's new YOURx Aerial Terminal rounds out the product portfolio that targets companies looking to deploy fiber faster by not trenching it.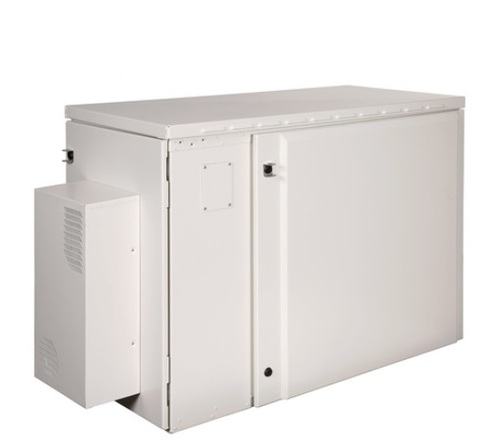 Fiber distribution and management products are the cabinets, frames, panels and other distribution tools that physically house and enable management of the fiber optic cable in the outside plant of a network. Prior to the Calix powered-cabinet purchase, all of Clearfield's products were passive, non-powered pieces of the outside plant puzzle that tended to be purchased after network engineers had made basic decisions as to their fiber architecture and deployment.
"By having this portfolio of products, we will have a signal earlier in the process to know when our existing portfolio might be used in that network," Morgan says. "And in fact, the market share Calix has is greater than the market share we have, so this it opens up another 10% of the market to the Clearfield products being able to pursue that business as well."
Clearfield made its name in fiber distribution by creating a building block approach with its cassettes, which connect multiple fiber optic cables without requiring separate tools, Morgan notes. The company then introduced its FieldShield product line, "designed to be a fiber pathway and protective system consisting of micro-ducts and cables and special connectors and terminals," he says.
The company spent the past two years getting its products certified and accepted by Tier 1 network operators such as AT&T and Verizon, he explains, and now that it has landed master purchase agreements in that space, Clearfield is focused on expanding its market opportunities and reach.
"Starting in 2018, we are focused on channel development, strategic alliances and market and product line enhancements," Morgan says. "Part of phase three is the strategic alliance here, in the announcement that we are buying the powered cabinet business from Calix."
The new cabinets will be complimentary to Clearfield's existing product line and fit nicely into its supply chain. In addition, Calix will now resell the newly branded Clearfield products.
---
Want to learn more about how fiber fits into the Smart Cities movement. Join us at our Smart Cities event.
---
The new YOURx Aerial Terminal is an enclosure for optical aerial applications that can terminate and distribute multiple fiber drops and express feeder fiber cables for aerial or strand-mounted fiber termination. The new terminal is designed for ease-of-use, to limit the need for highly trained technicians.
Many newer fiber-to-the-home implementations are capitalizing on aerial options for speed of deployment reasons, Morgan says. "It's always a trade-off, whether you trench the fiber for greater protection or use an aerial drop because it's much faster to deploy," he comments. "We wanted to offer our customers a full range of options."
For 2017, the bulk of the fiber deployment in the US market was in the Tier 1 market, Morgan says, but he is seeing some excitement among smaller operators as well this year. That isn't coming from Connect America Funding, which is now more focused on meeting the new basic broadband requirements -- 10 Mbit/s downstream and 1 Mbit/s upstream -- which doesn't drive access fiber deployments.
— Carol Wilson, Editor-at-Large, Light Reading