Despite anti-FWA ads, Cox tests Tarana's fixed wireless gear
Despite anti-FWA ads, Cox tests Tarana's fixed wireless gear
In promoting its fiber network, Cox warns customers not to 'put a cell tower in charge of your home Internet connection.' But the company is exploring exactly that kind of setup with its new fixed wireless tests in Arizona with Tarana.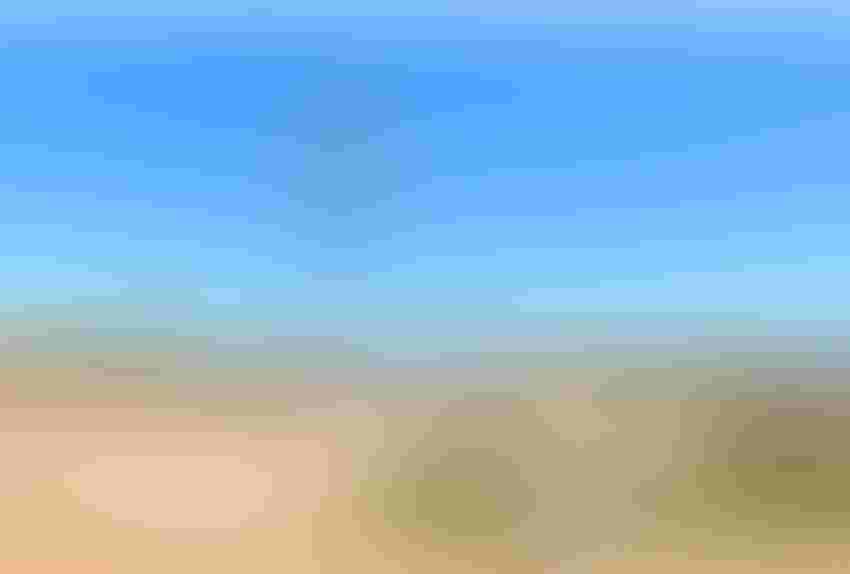 In its FCC filing, Cox offered pictures of its fixed wireless tests with equipment from Tarana.
(Source: Cox)
Cox Communications confirmed it's testing fixed wireless Internet services using equipment from Tarana Wireless in Arizona.
"We've conducted limited tests of fixed wireless in the past and will continue to explore new technologies to help address areas that are underserved with broadband today," Cox spokesperson Todd Smith wrote in response to questions from Light Reading.
The company recently asked for FCC permission to conduct the tests in the newly freed 6GHz spectrum band in Rio Verde, Arizona, a community near Scottsdale. According to BroadbandNow, Cox faces a handful of other fixed wireless, fiber and satellite providers in that location, including Verizon and Quantum Fiber.
In its FCC filing, Cox said it would be "conducting tests using available equipment ... with the potential to enhance fixed wireless broadband services."
This isn't the first time Cox, the nation's third-largest cable company, has tested fixed wireless access (FWA) technology. According to Fierce Wireless, Cox earlier this year conducted a proof-of-concept fixed wireless trial using 5G technology outside of Macon, Georgia; Tucson, Arizona; and Oklahoma City, Oklahoma, to offer Internet connections to customers in underserved and rural areas.
And fixed wireless isn't Cox's only play in mobile. The company earlier this year launched its Cox Mobile MVNO with Verizon, and recently expanded that effort with wireless/wireline bundles. The company also in February announced a private wireless effort targeting business customers.
The rise and the threat of FWA
Cox's interest in fixed wireless technologies is somewhat noteworthy considering the company has taken aim at T-Mobile's fixed wireless offering as insufficient. A recent Cox ad warned that T-Mobile's FWA service is "just phone Internet, not home Internet," and argued that it's not as fast or as reliable as Cox's cable Internet service.
Indeed, a page on Cox's website advises customers not to "put a cell tower in charge of your home Internet connection."
Cox's concerns over FWA offerings from T-Mobile, Verizon and AT&T are understandable though considering such services have clearly cut into the core Internet businesses of cable companies ranging from Charter to Comcast. Indeed, just this week cable operator WideOpenWest (WOW) in part blamed FWA for its customer shortfall in the third quarter, news that sent the company's shares tumbling by more than 50%.
Cox's interest in equipment from Tarana is noteworthy too because that FWA vendor recently raised $50 million from Digital Alpha to support its growth. Tarana also last month announced that its G1 fixed wireless technology can now operate in unlicensed 6GHz spectrum.
The 6GHz band is widely expected to support outdoor applications, including fixed wireless, when the FCC authorizes Automated Frequency Coordination (AFC) systems for 6GHz. Such systems are intended to coordinate 6GHz spectrum among multiple users, including existing 6GHz users that are already using the band for cell site backhaul or radio astronomy.
Other vendors including Airspan and Cambium have eyed the 6GHz band for FWA applications. Cambium CEO Morgan Kurk said recently that the company counts more than 100 tests of its FWA equipment in the 6GHz band around the country. He said he expects sales of such equipment to ramp "rather significantly" starting next year, pending regulatory approvals.
Subscribe and receive the latest news from the industry.
Join 62,000+ members. Yes it's completely free.
You May Also Like
---