Cox Mobile sparks national launch, confirms Verizon as MVNO partner
LAS VEGAS – CES 2023 – Following a soft launch of the new Cox Mobile service in select markets, Cox Communications has pushed ahead with a national launch that covers cities in 18 states where the company offers cable services.
During a presser here at CES, Cox also confirmed what many industry watchers were speculating: that Verizon is Cox's MVNO partner. Fellow cable operators Comcast and Charter Communications also have MVNO pacts with Verizon. Meanwhile, Altice USA is working with T-Mobile and WideOpenWest is teamed up with Reach Mobile.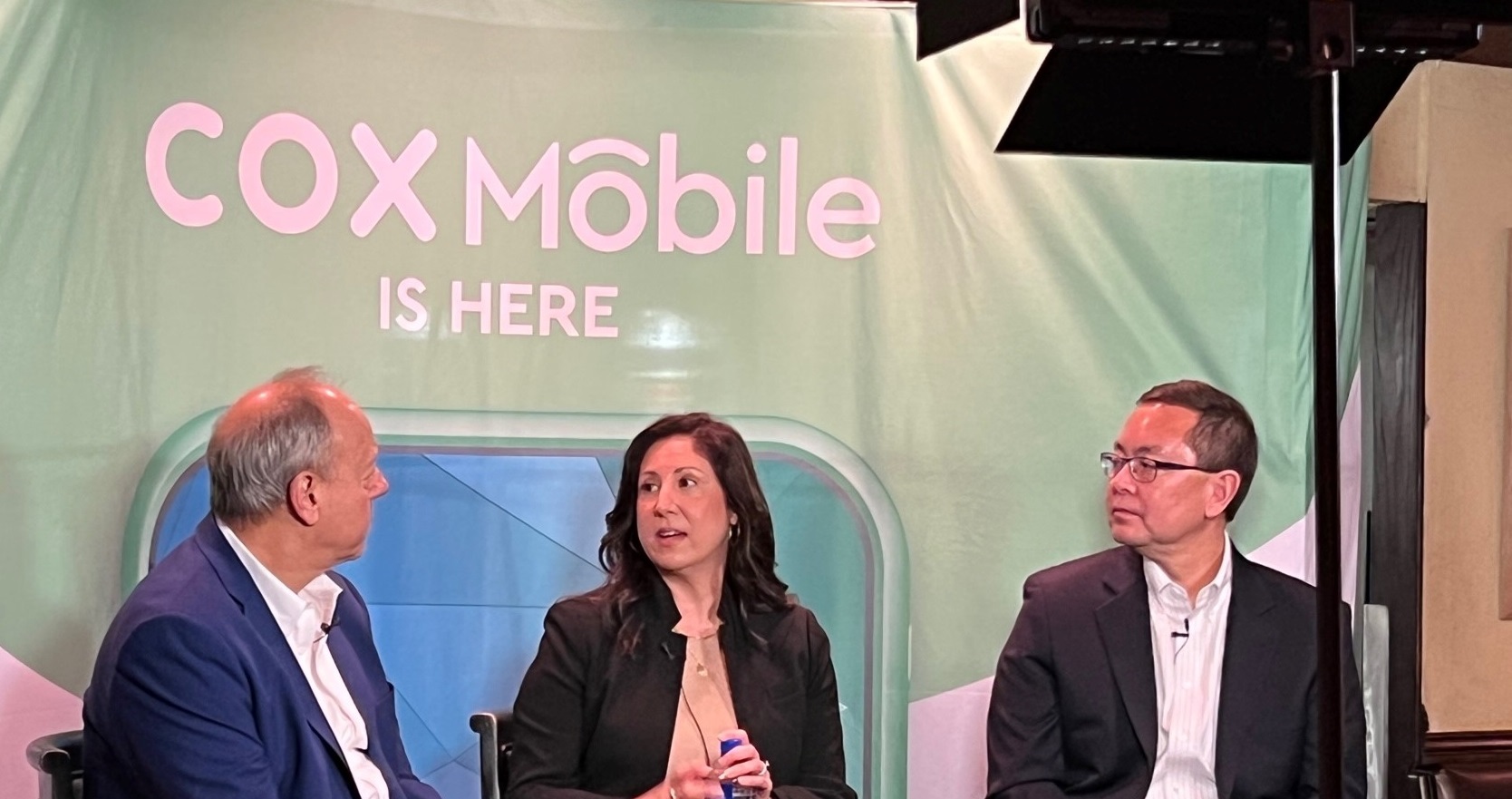 Like many of its cable peers, Cox's new mobile service is targeted to its home broadband subscribers. Out of the chute, Cox Mobile is featuring devices from Samsung, but expects to add other devices to the mix soon, a spokesman said.
Cox Mobile is not yet subsidizing smartphones, but is already running some price promotions on certain Samsung devices. On the Cox Mobile website, the company is, by way of example, promoting the Samsung A13 for $199.99, $50 off its regular price, and the Samsung Galaxy S22 for $449.99, $300 off the regular price of $799.99.
Cox Mobile's national launch today comes roughly four months after the operator soft launched the service in three markets: Hampton Roads, Virginia; Omaha, Nebraska; and Las Vegas, Nevada. Early on, Cox is offering two plans: by-the-Gig for $15 per month per gigabyte, and unlimited for $45 per month per line.
Privately held Cox, which has had to deal with a legal scrum with T-Mobile with respect to mobile, has not announced how many mobile lines it's sold so far. But Cox serves a base of about 7 million customers.
Today's national launch is the latest go-round in mobile for Cox, which shut down an earlier effort back in 2011, lamenting then that it was unable to offer the kind of "iconic" devices that would help it be competitive in the market.
Flexible plan switching
Cox hopes that offering customers the ability to switch plans on-the-fly will help to serve as a differentiator early on, Catherine Borda de Castro, Cox's assistant VP of marketing, said here Thursday at a press event. That capability eliminates a "major pain point," she said, noting that customers can make those changes digitally via the Cox Mobile app, by calling a service rep or coming into a Cox retail location.
"We wanted to build something simple and flexible for our customers," added Tony Krueck, VP at Cox Mobile. "We've seen literally no defects [during the soft-launch phase of the service]. We're confident in our ability to do this national launch."
He noted that Cox entered the mobile business years ago when voice was central to mobile. Today, it's all about data – in the home or on the go. "Cox is in the data business."
Mum on CBRS plans
Cox hopes to save some MVNO costs and gain a degree of "owner's economics" with Wi-Fi offloading that takes advantage of the company's 4 million hotspots. Cox has yet to articulate how it might also take advantage of the CBRS spectrum it acquired at auction. However, Cox has done some limited work with CBRS spectrum here in Las Vegas.
Cox Mobile is currently focused on residential customers, but Krueck said there could be reasons for Cox to extend mobile service to business customers as well. "We're in the mode right now of evaluating when the right time will be to enter the B2B space with Cox Mobile," he said.
Cox Mobile has been relatively quiet in the market early on, but Borda de Castro hinted that Cox intends to ramp up marketing and go "loud and proud" with the new service around next month's Super Bowl.
Update: Cox Mobile's first marketing campaign stars a computer-generated sheep mascot named Annie, who sports a lightning bolt on her side:
Annie the sheep will represent @CoxComm as it's mobile mascot, representing the brands values and customer voice. @TheGEICOGecko watch out! pic.twitter.com/bRXkvhbF3o

— Maurice Klaehne (@MKlaehne) January 5, 2023
Cox execs acknowledged that it's still early days for its new mobile offering. But the company no doubt hopes it can drive the level of mobile line growth that other US cable operators are seeing.
US cable operators captured about 31% of wireless net adds in Q3 2022, according to MoffettNathanson. In all, US cable raked in 734,000 net wireless lines in that quarter: Comcast added 333,000, Charter tacked on 396,000 and Altice USA added 5,000. WOW has yet to disclose any mobile subscriber results.
Related posts:

— Jeff Baumgartner, Senior Editor, Light Reading
Like what we have to say? Click here to sign up to our daily newsletter
One of America's most loved telecoms get-togethers, The BIG 5G Event, will be returning to Austin in 2023 to host 1,500+ telecom, cloud and technology professionals — and we want you to be a part of it!
For three days, you can meet and network with leaders from every part of the North American 5G ecosystem and hear from over 150 speakers on the hottest industry topics. To apply for your complimentary pass to the event, visit this link.
PARTNER PERSPECTIVES
- content from our sponsors