Cisco: Revenue Slump? What Revenue Slump?
Cisco's recent two-year slump seems like a bad dream, as the company reported its second straight quarter of increasing sales Wednesday, with $12.5 billion revenue, up a healthy 4% year-over-year. But service provider revenue isn't looking so good.
Also, Cisco Systems Inc. (Nasdaq: CSCO) showed strong indications of executing on its transition from product sales to recurring revenue based on software and subscriptions. Recurring revenue was 32% of total, up two points year-over-year, the company said. (See Cisco Returns to Growth, With Help From Network Automation.)
Earnings per share was $0.66 non-GAAP.
As part of its pivot to recurring revenue, Cisco saw strong adoption of its new Catalyst 9000 switch, and high uptake of its DNA Center analytics, with more than 5,800 customers, up from 3,100 in the previous quarter. Cisco has a total 840,000 customers, so there's plenty of room for growth there. (See Cisco: Enterprises Will 'Spend Differently'.)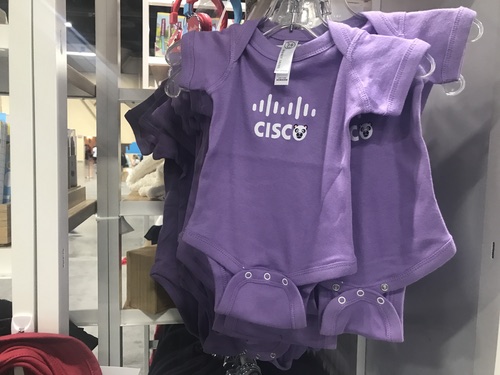 ---
Want to know more about the cloud? Visit the Light Reading Enterprise Cloud channel.
---
As for fourth-quarter guidance, Cisco expects 4% to 6% growth year-over-year, and non-GAAP earnings per share of $0.68 to $0.70.
Cisco traded at $43.43 down nearly 4% after hours.
By segment: Infrastructure platforms, which includes the Catalyst switch line, pulled in $7.16 billion revenue, up 2% year-over-year; applications revenue was $1.3 billion, up 19%; security drew $583 million, up 11%, while other product revenue was $249 million, down 6%. Service provider video accounted for much of the decline in the "other" category; Cisco is selling off that business. Total product revenue was $9.3 million, up 5%.
Service provider revenue was down 4%, compared with an 11% increase in enterprise revenue. Kelly Kramer, Cisco executive vice president and chief financial officer, said on an earnings call Wednesday that the company isn't expecting growth in service provider revenue. "We feel really good about the rest of the portfolio," she added chipperly.
Cisco CEO Chuck Robbins expressed cautious brightness about China business on the call. He said he's "optimistic" the US and China "will come to some closure on the trade issues and we'll get some stability there." He noted that China will become the largest economy in the world in the current decade, and Cisco sees strong sales in switching and the commercial market there.
The US imposed sanctions on Chinese networking vendor ZTE recently, which threatens death for that company. If China chooses to retaliate, Cisco would be a likely target. (See ZTE Ceases Business Operations After US Ban, Trump Tweets on ZTE… & Gives the Chinese Vendor a Lifeline! and Trump Tweetplomacy Could Backfire.)
Indeed, Robbins said his biggest cause for concern about the future is macroeconomic and geopolitical risks. In addition to ongoing trade discussions, about which he is "optimistic," Robbins is concerned about a rising dollar, although the company saw a good quarter in emerging countries.
The Cisco boss's biggest source of optimism -- the enterprise market, which he pledged to turn around when he took charge of the company three years ago.
During the quarter, Cisco closed its acquisition of BroadSoft, which provides cloud calling and contact center solutions, and Skyport Systems, which provides cloud-managed hyper-converged systems that run and protect business critical applications. Also in the quarter, Cisco announced its intent to acquire Accompany, which provides AI tools for sales, expected to close in the current quarter, and an agreement to sell its Service Provider Video Software Solutions business, expected to close in the first quarter of fiscal 2019. (See Cisco to Buy Skyport Systems for Cloud Security, Cisco Announces $1.9B Deal for BroadSoft, Cisco Acquires AI Firm for $270M – CEO to Head Collaboration and Cisco Dumps Video Software Biz, Ends NDS Era.)
Related posts:
— Mitch Wagner




Executive Editor, Light Reading
PARTNER PERSPECTIVES
- content from our sponsors