Eurobites: Ericsson prepares Tele2 Russia for full-on 5G
Also in today's EMEA regional roundup: Sunrise opts for Nokia's charging software; ElevenPaths uses AI for malware detection; Proximus makes amends in the Congo.
Ericsson has provided an update on its upgrade of Tele2's Russian infrastructure, trumpeting that the operator has deployed 25,000 of its "5G-ready" basestations over the last 18 months. The Swedish vendor says that the update, which covers the whole country, has increased capacity and improved network performance by a factor of 1.7. The deployment forms part of a five-year network modernization deal reached between the two companies at Mobile World Congress in 2019.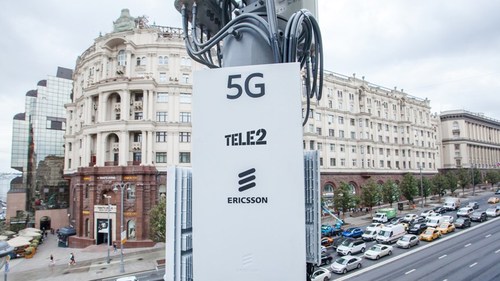 Swiss operator Sunrise, which is currently the subject of a $7.4 billion takeover bid by cable giant Liberty Global, has turned to Nokia to meet its charging software needs. Nokia's Converged Charging software will, claims the vendor, allow Sunrise to "quickly create differentiated offers even for the most complex IoT use cases and services enabled by 5G network slicing." (See Liberty Global makes $7.4B bid for Swiss Sunrise.)
ElevenPaths, the cybersecurity arm of Telefónica, has come up with a new malware detection tool that scans Microsoft Office 365 and PDF documents and sends "certain functionalities" (but not the content) of the scanned documents to a server that will decide whether or not they are, cyberly speaking, unclean. The tool, called Diario, incorporates artificial intelligence that, says ElevenPaths, has been specifically "trained" to detect malware that generally escapes traditional antivirus offerings.
OK, this is getting boring now: For the fifth time in a row, Swisscom has won the mobile network speed test carried out by Ookla, coming out on top in the "fastest mobile network" and the "best mobile coverage" categories. Ookla's Speedtest app runs on customers' smartphones: In the first half of 2020, around half a million tests were carried out and evaluated.
Belgium's Proximus is looking to help eradicate unsafe precious-metal extraction practices in the Congo by promoting the recycling of its customers' old phones. With the help of charity Eight, the operator aims to collect 100,000 old phones in 2020, both from individuals and companies; so far just over half this figure has been achieved. The initiative is appropriate given Belgium's appalling historical legacy in the Congo.

— Paul Rainford, Assistant Editor, Europe, Light Reading
Like what we have to say? Click here to sign up to our daily newsletter
Cable Next-Gen Technologies & Strategies – Making cable faster, broader, deeper, better
If you want to know where the cable tech space is heading, we've got you covered. Join the biggest names in the industry in Denver, CO on March 14 & 15 for the latest edition of Light Reading's Cable Next-Gen Technologies & Strategies conference.
Back for a record 16th consecutive year, Cable Next-Gen is the premier independent conference covering the broadband technology market. This year's edition will tackle all the top tech topics, including 10G, DOCSIS 4.0, Distributed Access Architecture, next-gen PON, fixed wireless access, network virtualization, the Digital Divide and more
Get your free operator pass here.
PARTNER PERSPECTIVES
- content from our sponsors