Lucent's finally picked the next CEO. And industry experts weigh in tepidly on the pick.

After a search lasting nearly 18 months, Lucent Technologies Inc. (NYSE: LU) has picked a CEO from the ranks of the executives who left the company within the last two years.

Patricia F. Russo, 49, is leaving her post as COO of Eastman Kodak Co. to return to Lucent to take the post of CEO, effective immediately. A Lucent veteran who joined the company in 1982, Russo quit in August 2000, shortly after the company folded the division of which she was president into one run by her old boss, ex-CEO Rich McGinn.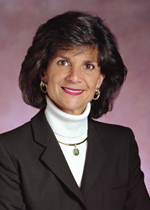 Current Lucent CEO Henry Schacht will stay on with Russo "for as long as I can be helpful."

Russo held the job at Kodak for only nine months. Kodak says it's not sure when or how it will fill her position. "We need to see what talent is out there," says a Kodak spokesperson. In the meantime, Kodak CEO Daniel A. Carp is doing double duty.

The industry consensus seems neutral to cautiously positive on Russo's appointment, even though some hoped to see a fresh face tackle the top spot at Lucent.

"Pat is an excellent manager, but I think the markets were looking for someone from outside the company who was more fiscally oriented," says consultant Frank Dzubeck of Communications Network Architects (no Web site). "She's a terrific person, extremely competent... The problem is she has to be able to assuage the Wall Street hordes that control debt and stock valuations."

Those hordes are key to Lucent's future, analysts say, particularly since the company faces the upcoming spinoff of Agere Systems (NYSE: AGR), a key step in the company's transformation that will probably require even further renegotiation of Lucent's current debt covenants in order to meet a June 2002 deadline.

There are signs that if anyone is up to the job, it's Russo. During her 19-odd years at Lucent, she spent eight years as a top executive, starting with four years (1992-1996) as president of the Business Communications Systems division, moving to two years (1997-1999) as executive VP of corporate operations, and finishing with ten months (October 1999 to August 2000) as executive VP and CEO of Lucent's Service Provider Networks Group.

By October 1999, ten months before she left the company, Russo was its fifth highest paid executive and owned 1,111,754 shares of its common stock.

It was during the last ten months of her Lucent tenure, however, that conflicts with McGinn reportedly reached an impasse that resulted in Russo's resignation.

Legal documents filed as part of a shareholder class-action lawsuit handled by Milberg Weiss Bershad Hynes & Lerach LLP state that Russo was fired by McGinn for allegedly warning him that his financial guidance was unattainable and that the company had problems with key customers. One complaint maintains that when Nina Aversano, who worked for Russo, was left to face McGinn alone, she too was terminated (see Nina Aversano). Aversano's subsequent highly publicized lawsuit revealed the extent to which management had allegedly struggled to convince McGinn that his sales targets were unrealistic.

Others say it was McGinn's accounting practices, such as allegedly recognizing revenue on sales that weren't final, that drew Russo's ire. "Pat herself would deny she was terminated. But she felt McGinn's accounting maneuvers were just not appropriate," one source familiar with the situation states. McGinn arranged for Russo to resign, he maintains, rather than have her voice her concerns to Lucent's board.

Lucent denies all of this. "Pat left when she saw her position compressed after we consolidated the corporate and service provider divisions," says a spokeswoman. "She left with the full support of the board to seek a CEO appointment elsewhere." She notes that Henry Schacht and others recommended Russo's appointment as non-executive chairman of the board of Avaya Inc. (NYSE: AV). Russo still holds that post, although it's unclear whether she'll continue to do so now that she's taken the CEO job.

Russo herself was unavailable for comment at press time.

Whatever the circumstances of Russo's departure from Lucent, analysts agree she's got her work cut out now that she's back. "She needs to take the bull by the horns and produce quickly," says Christopher Nicoll, director at Current Analysis. "It can't take six months for her to get the lay of the land." Nicoll says Russo's familiarity with Lucent management can be seen as a plus. "She knows the management team, she's familiar with everyone and their personality quirks, and hopefully her time away gives her new clarity of vision and purpose about what needs to be done."

"Her appointment doesn't solve Lucent's main problem, which is how to realize growth in an increasingly IP environment," says Steve Kamman of CIBC World Markets. Lucent, he notes, hasn't distinguished itself in carrier products beyond those required for "maintenance" of existing networks. The company needs a "growth platform," even as it struggles for a breakeven point in its finances.

Frank Dzubeck disagrees with this assessment: "How many new products can they invent? I believe it's not having a new platform that's key, but reassessing the value of their organization, what they already have, especially on the services side." In many parts of the world, he says, it's Lucent, not its competitors, that's viewed as the strongest integrator and reseller. "They need to reassess themselves and their mission in life."

Dzubeck says Russo could wind up "being a star," especially if she can bring in the right people, including perhaps a top-notch CFO, to help Lucent get its act together.

The rest of the Street seemed impervious to Lucent's "good" news. At press time, shares were selling at $7.02, down 0.08 (1.13%).

"It's a good thing they've hired someone. At least we know who'll be making the decisions," says says CIBC's Kamman. "The biggest risk was of someone coming in and turning the wheel a hard right. Now we know they're not going to try and redo what's been done."

— Mary Jander, Senior Editor, Light Reading
http://www.lightreading.com