I Didn't Know Obama Owned the Internet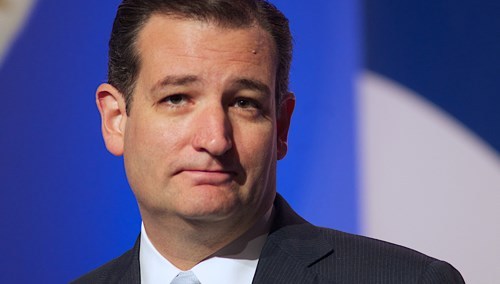 (11) |




Re: Interesting analysis and history of ICANN

It's amazing to me what people believe and get others to likewise find true. I guess you can still fool some of the people most of the time and get away with it. Unfortunately, once the believers latch onto the ideas, they'll rarely change their minds no matter what they latter find that disputes their beliefs.


Re: Interesting analysis and history of ICANN

Crovitz might not be a "dummy" but he is an opinionated ideologue who pontificates about things he neither understands or bothers to research.

Re: Interesting analysis and history of ICANN

This does seem like some kind of plot to distract people away from what has been happening with the presidential election. Shouldn't be surprising either, given the way these candidates have been acting.

Re: Interesting analysis and history of ICANN

There are real issues here, worthy of Congressional oversight. But Ted Cruz is being ridiculous. The United States does not control the Internet, and Obama is not giving it away.


Re: Interesting analysis and history of ICANN

Thanks for link to the Fusion piece. More so than the jr. senator from TX, Gordon Crovitz at the WSJ has been beating this drum. Today's column includes points that an unregulated monopoly is worse than a monopoly regulated by the US, and that the Constitution requires congressional approval for sale of govnt. property (the Icann contract is worth $bs). Crovitz is no dummy - Rhodes Scholar, Yale Law, etc.

Interesting analysis and history of ICANN

Who controls the internet? Ted Cruz's fantasy vs. the reality

An in-depth and thorough look at ICANN and its role in Internet governance, which will leave you even more confused than you were before!

Money quote:

"Depending on who you ask, the end of the contract means control of the internet as we know it is going to be lost forever to oppressive governments, is about to continue to be in the hands of a puppetmaster oppressive government, or is about to enter a bold new chapter of governance in which control is truly in the hands of the entire community of internet users around the world. After immersing myself in the acronyms and ancient customs of the internet governance world, I concluded that none of these various forecast futures are entirely correct. However, all of them speak to a public yearning for a narrative in which the internet is and could be easily defined, owned, and controlled."

Also:

"Before the creation of ICANN, in the 1980s and into the 1990s, [the Internat Assigned Numbers Authority] amounted to basically two people: internet history luminaries Jon Postel and Joyce Reynolds, who worked at USC's Information Sciences Institute under contract to DARPA (Postel tends to be lionized in these histories more frequently than Reynolds, in part because his legacy on internet history extends into the earliest beginnings of the ARPANet and the development of core internet and email protocols. But this wouldn't be a tech history story without a sidelined woman behind the scenes! I digress.).

"A popular joke among cynical members of the internet governance community is that ICANN is an ongoing experiment to see just how many lawyers and PR staffers can be employed to carry out a task that used to require just two part-time engineers. And, frankly, it is pretty remarkable that over the course of the past eighteen years, an entity that Postel once referred to in Congressional testimony as a "side task" now requires an apparatus with 357 full-time staffers and offices in 8 countries."

Re: One less thing to worry about

To steal a line from another sterling example of American insanity, You betcha.


Re: One less thing to worry about

His sons?

Re: One less thing to worry about

He knows the BEST big-game hunters for that job.


Re: One less thing to worry about

People ave been saying that Trump will hunt ISIS on the internet with Bill Gates.