While market-research firms continue to proclaim the explosion of the operations support systems (OSS) software market (see OSS Market Is Mammoth, Says Report, Billing Software Market Worth $30B?, and RHK's Fat OSS), some top executives in the industry have more tempered, though still optimistic, views.

So what's up? Sources in at least one OSS segment, inventory management, say that times are indeed getting better, but they can't agree with the kitchen-sink research numbers.

"There's no consensus among analysts on what to include or exclude in OSS market numbers," says John E.P. "Jay" Borden, CEO of Granite Systems Inc., which makes software for tracking and managing the contents of carrier networks. "But in the community of people I talk to, we're not expecting any more really bad news... We see positive developments, as folk look forward to a turnaround and not just look back at problems created by the overbuild."

Borden says the market for OSS software, the kind Granite makes at least, is going strong. Borden agrees with analyst estimates that put current worldwide revenues in the hundreds of millions of dollars, with growth to over $1 billion expected within two years.

Indeed, in a press release this week, the company vaguely boasted of "unprecedented success in 2002" (see Granite Posts Record Sales in '02). While Granite won't release exact figures (Borden says its overall revenues are still "under $50 million"), sales grew 30 percent in 2002 over the previous year, he says. Growth was 5 percent over Granite's 2000 figures, hinting that the bottom has been reached in Granite's niche.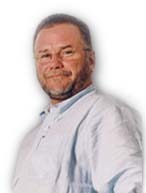 Can this be for real? Aren't we in the worst telecom recession of all time, with equipment vendors and carriers alike maintaining gloomy outlooks for capex next year? (See Alcatel Darkens the Mood, Cisco Profits Up, Outlook Down.)

"Well, it's not a rush to the cash register, but we do see momentum in specific areas in the U.S. right now," Borden maintains. He insists the outlook is good for OSS vendors that can help carriers make more of their existing networks, while proving they can work just as well in IP VPNs, IP Centrex, wavelength services, softswitching, and other "next generation" environments.

Borden isn't alone. Some of his competitors apparently share his bullish view. Cramer Systems Ltd., another privately held inventory software firm, also released a cheerleading announcement this week, which declares the firm is hiring in response to demand for its products. This announcement comes just a week after another in which Cramer says it's expanding in Canada (see Cramer Expands in Canada).

Come on, haven't these guys been watching the news? Cramer spokesman Robert Curran is unrepentently rosy: "We're certainly optimistic." Sure, carriers continue to squeeze down capex, he says, but they're also "reprioritizing" what they're actually willing to spend on. Cramer thinks spending will increase for inventory management software, which Curran says can be proven to bring "an order of magnitude" return on investment with a relatively small payout.

How's that? Well, for starters, he says, lots of carriers don't really know what they've got in their networks. Once they apply inventory management, they're apt to "find money" by identifying and using more of their infrastructure more efficiently. What's more, the software can automate procedures, saving operations costs.

Curran admits, though, that Cramer execs haven't gone along with the big-OSS research figures, which show "the OSS market in its widest context." No one agrees, he says, on just how to slice the market into more believeable segments.

Others agree. "Numbers like $40 billion... are bizarre... even pathetic," says Abraham Gutman, CEO of Emperative Inc., a private company that makes inventory and configuration software for Sonet, WDM, and Ethernet links in carrier networks. Nevertheless, Gutman insists there's a surge of activity among worldwide incumbent carriers looking into service inventory and activation solutions.

Gutman is cautious. "I am seeing a slight uptick in the last several months. RBOCs and PTTs are beginning to want to purchase. That doesn't mean they're purchasing yet." But they're restarting RFPs and lab trials that were discontinued during the downturn, he says.

Yet another privately held provisioning company, which competes in some respects with Granite and Cramer, endorses their outlook on OSS figures: "I think [the super-optimists] are counting budgets, not external OSS spending," says Mark Nicholson, CTO and VP of product marketing at Syndesis Ltd. "The challenge becomes: What do the numbers contain?"

Nicholson also embraces a cheery outlook but puts a slightly longer-term spin on it. "I don't think we've hit bottom, but 2004 will be the start of an increase in spending on OSS," he says. What will happen first, he notes, is a consolidation in the market. Like his peers, though, he sees carrier interest piqued in areas where they think they can save costs and streamline the move to new services.

Syndesis this week released a set of IP VPN provisioning tools, which, according to Nicholson, represent a key growth area among North American and European carriers (see Syndesis Debuts VPN Software). Another hot area is DSL provisioning, which he says has grown beyond the original configuration of DSLAMs to include more sophisticated functions like selectable data rates.

What do the public companies think? After all, they're a bit more constrained about waxing positive these days. MetaSolv Software Inc. (Nasdaq: MSLV), a key player in this space, didn't respond to an inquiry about its outlook on the market and various research reports at press time. In its last quarterly SEC filing, it reported: "For the first nine months of 2002, total revenues decreased 34% to $67.7 million from $102.1 million in the first nine months of 2001." Metasolv's outlook in the same filing was bloodless: "We expect these weak market conditions to continue in the near-term."

Still, at least one analyst isn't pooh-poohing the inventory vendors' claims of a comeback -- not entirely. Consider the following email received today from Richard J. Sherman Jr., of Janney Montgomery Scott LLC: "There has been an acute need for upgraded inventory systems for some time, yet investment has been somewhat lethargic. Service fulfillment vendors such as MetaSolv, which we follow with a BUY rating, have been leading with inventory and it appears that what little activity there is in the market seems to have inventory as a component to it."

Clearly, uptick or no, it looks as if the OSS market, particularly in inventory, will be interesting to watch.

— Mary Jander, Senior Editor, Light Reading