1/25/2001

Comment (14)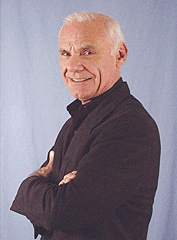 The Light Reading Interview

In The Spotlight: Dr. Lawrence Roberts

This was a big week for Light Reading. Dr Lawrence Roberts, one of the founding fathers of the Internet, was "in the house" at our Tribeca trophy office in Manhattan.

We did the right thing, of course. Lined up the staff. Scattered the rose petals. Chanted "Larry! Larry!" And, naturally, made sure to snap a photo with the Great One in front of our new salt-water aquarium. (We've just named our newest fish "Dr.Huber," incidentally, on account of the fact that it doesn't say much).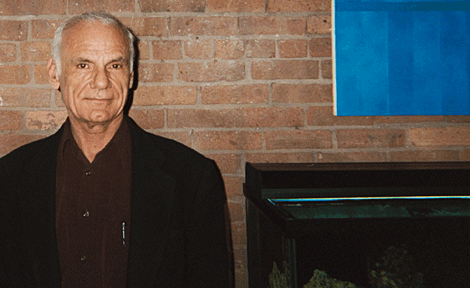 Larry hasn't been saying much recently, either -- an unusual state of affairs, for him. But at least he has an excuse: Caspian Networks (née "Packetcom"), his latest venture, is still officially in stealth mode.

Fortunately, we found Larry in ebullient form, and he was generous enough to drop some new and exclusive details about Caspian's product. (His decision to make said revelations appeared to come as a surprise to his marketing handlers, who are about to discover that retroactively saying "that was off the record!" after the company founder has just said something really interesting doesn't actually stop journalists from writing it down, attributing it, and publishing it.)

Caspian is building a box targeted right at the meat of the core Internet router market and, by extension, at the current router duopoly of Cisco Systems Inc. (Nasdaq: CSCO) and Juniper Networks Inc. (Nasdaq: JNPR).

Clearly then, a nervy move on Larry's part. And with terabit router companies like Avici Systems Inc. (Nasdaq: AVCI; Frankfurt: BVC7), Charlotte's Web Networks, and Pluris Inc. already vying for the number three spot in the router game, why is it even worth giving serious consideration to Caspian (let alone give it the number five spot on our list of the Top Ten Private Companies? -- see Caspian Networks).

A few reasons: First, Larry doesn't want to be number three in routing -- he wants to be number one. Second, Caspian isn't building an IP router –- it's building a mondo switch with some snazzy signaling smarts that could really set it apart from the hoi polloi.

Third, Larry's interviews are always of value. For journalists, interviewing Roberts is like a refreshing day at the spa: Warnings are issued. ("Service providers have to make IP profitable within a year or they are going to go under.") Entire swathes of competitors can be dismissed with a wise smile and a two-word epithet ("too edge"). And, of course, answers -- definitive ones -- are delivered with an air of absolute authority. ("There's got to be a shakeout.")

It's all choice stuff. And Roberts's pitch has already gone over big with a number of venture capital firms and banks, which have bankrolled Caspian to the tune of $140 million in three rounds of funding (see Caspian Prepares for an IPO and Internet Pioneer Plots IP Revolution).

Not everyone's a fan, of course. Witness this missive from a partner at a venture capital firm in California, who cravenly requested anonymity:

"Larry Roberts may be an Internet pioneer, but he has a long history of cooking up 'technology religious' ideas that are not commercially viable. As a result, he shopped Caspian (then Packetcom) in the valley for 12 months or so before he got someone to bite. As times have changed he's added some optical themes to the punch for effect. Larry Roberts is no Dave Huber and Caspian is no Corvis." (Begging the question: Is this a bad thing?)

Make up your own mind about Doc Roberts's new gig by reading the following interview, in which he also talks about:

Edge vs. Core
The Business Case
The Competition
OOO versus OEO
The Future of Caspian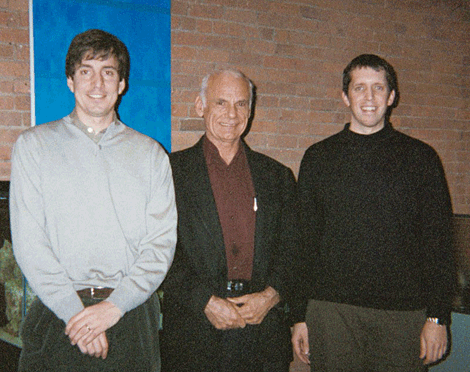 (14) |