8:30 AM -- This year's CTIA IT and Entertainment event in San Francisco is billing itself as a show about business and leisure in the mobile world. Sadly, there's precious little fun to be had on the show floor, unless you count the few business mullets dotted around.

There's no mistaking who the big names are here, however. Here we see the Microsoft Corp. (Nasdaq: MSFT) booth in all its glory: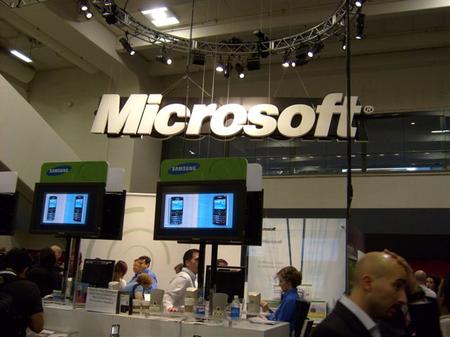 The BlackBerry throng: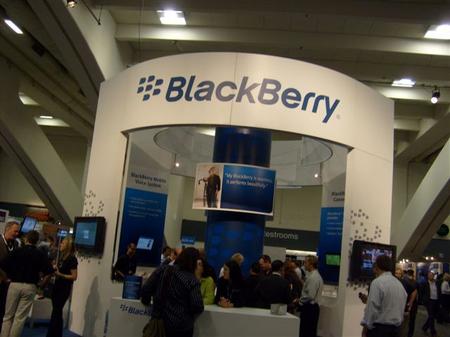 And a view over the Motorola Inc. (NYSE: MOT) and Ericsson AB (Nasdaq: ERIC) set-ups.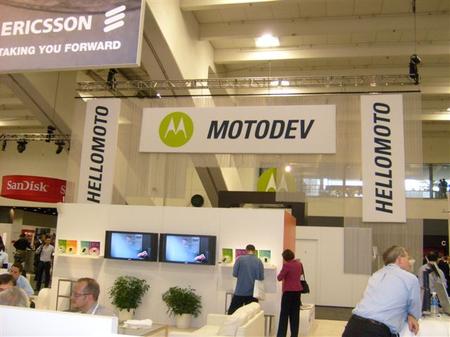 Tragically, however, the star of the show was still BlackBerry 's lifesize model of its BlackBerry phone. The woman inside the phone apparently danced and goofed off with show patrons all day and is shown with her handler at the close of the day still putting her best, er, antenna, forward.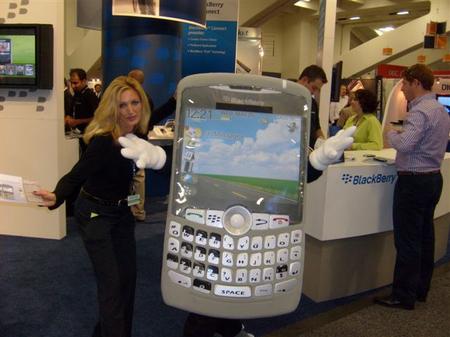 — Dan Jones, Site Editor, Unstrung