The Trump Administration has issued new sets of warnings for one of tech's favorite government programs: H-1B visas. The enforcement measures look to clamp down on fraud within the visa program even as companies continue to look to bring in highly skilled workers from overseas.
The US Citizenship and Immigration Services (USCIS), along with the US Department of Justice, issued separate warnings on Monday about H-1B visas as the time to apply for the program is about to begin. If all goes according to plan, the federal government will issue 85,000 H-1B visas from a pool of about 230,000 applicants this year.
The first warning came from the USCIS, which administers the H-1B program and is responsible for making sure that companies follow federal rules and regulations. In its statement released Monday, the agency echoed some of the themes that President Trump spoke about during last year's campaign -- specifically, bringing jobs back to the US and relying less on foreign workers. (See Cloud Suppliers Optimistic Post-Trumpocalypse, Despite Potential Damage.)
"Yet, too many American workers who are as qualified, willing, and deserving to work in these fields have been ignored or unfairly disadvantaged. Protecting American workers by combating fraud in our employment-based immigration programs is a priority for USCIS," according to the statement.
The USCIS enforcement will look at three specific areas of the program:
Cases where USCIS cannot validate an employer's business information through commercially available data
Those companies with a high ratio of H-1B workers compared to US workers
Employers petitioning for H-1B workers who work off-site at another company
Despite the controversy, the H-1B program is coveted by technology companies, especially within Silicon Valley, where many of the visa recipients work during the year. When the administration tried to enforce the so-called "Muslim ban" earlier this year, several technology companies signed a letter opposing the order, citing immigration as a key to innovation within the high-tech market. (See VCs, Investors Raise Concern About Trump Travel Ban.)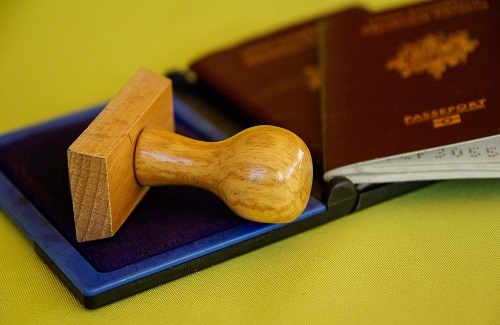 Outsourcing companies also take advantage of the program -- some would say unfairly. A Bloomberg analysis that looked at the program from 2014 found that Tata Consultancy Services, an outsourcing firm based in India, received some 5,600 H-1B visas that year, while Amazon received about 870 visas.
Both Trump and Congress have proposed changes to the H-1B program, but so far, no action has been taken.
In addition to the USCIS notice, the Justice Department issued its own warning about the H-1B visa program. Specifically, the DOJ noted that it is a violation of the Immigration and Nationality Act (INA) to discriminate against US workers when it comes to hiring and recruiting. Companies that favor H-1B holders over US workers would violate that law, according to the DOJ.
"The Justice Department will not tolerate employers misusing the H-1B visa process to discriminate against U.S. workers," Acting Assistant Attorney General Tom Wheeler of the Civil Rights Division, wrote in a statement. "U.S. workers should not be placed in a disfavored status, and the department is wholeheartedly committed to investigating and vigorously prosecuting these claims."
Related posts:
---
What are the hottest jobs in the cloud. Get our special report to find out:
Cloud Skills: What's Hot?
---
— Scott Ferguson, Editor, Enterprise Cloud News. Follow him on Twitter @sferguson_LR.