Microsoft is launching a preview of new security technology that protects data when it is most at risk -- when it's being used.
"This means that data can be processed in the cloud with the assurance that it is always under customer control," Mark Russinovich, Microsoft Azure chief technology officer, says in a Thursday blog post announcing the technology, which the company calls "Azure confidential computing." Microsoft and Intel have been working together on the technology over the past four years, Russinovich says.
Using Azure confidential computing, data is protected from malicious insiders, hackers and malware, and third parties accessing the data without consent, Russinovich says. The technology protects data from Microsoft itself, as well as government warrants and hackers, according to Ars Technica.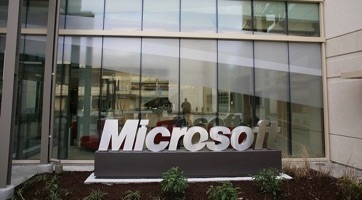 ---
Keep up with the latest enterprise cloud news and insights. Sign up for the weekly Enterprise Cloud News newsletter.
---
Azure confidential computing protects data that's stored "in the clear," which is required for efficient processing, Russinovich says. The service stores data in a Trusted Execution Environment (TEE), also known as an "enclave." The data is accessible only from authorized code, and if the code is altered or tampered with operations are denied and the environment is disabled, Russinovich says.
Initial support is available both in software and hardware. The software implementation is on Windows 10 and Windows Server 2016, through a TEE implemented in Hyper-V.
The hardware implementation uses Intel SGX TEE with the first SGX-capable server in the public cloud, which can run independently of Azure and Microsoft.
Microsoft will continue to work with Intel and other hardware and software partners on additional TEE implementations, Russinovich says.
Microsoft already uses enclaves to protect blockchain financial operations, data stored in SQL Server and its own infrastructure within Azure, Russinovich says.
It's the same technology used in the Coco Framework for enterprise blockchain, introduced last month. (See Microsoft Serves Coco-Flavored Blockchain for Enterprise.)
Azure confidential computing will be useful in implementations including finance, healthcare, artificial intelligence and more, Russinovich says.
Users and developers can try out Azure confidential computing by signing up on theEarly Access program.
Google launched a security chip called Titan last month, to ensure that servers boot from known good state, with verifiable code, and establish a hardware root of trust for cryptographic operations in its data centers.
Enterprises are becoming more concerned about security in the face of a series of big attacks, most recently against Equifax which may have leaked financial records for up to 143 million people. (See Equifax Breach Won't Be the Last or Worst.)
Related posts:
— Mitch Wagner




Editor, Enterprise Cloud News
---
CALLING ALL CLOUD, NFV AND SDN COMPANIES: Make sure your company and services are listed free of charge at Virtuapedia, the comprehensive set of searchable databases covering the companies, products, industry organizations and people that are directly involved in defining and shaping the virtualization industry.
---