FCC Repeals Net Neutrality

Comment (5)
The Federal Communications Commission voted 3-2 along party lines today to end net neutrality regulations -- more specifically, to repeal the Open Internet Order passed in 2015 and replace it with a new Restoring Internet Freedom Order.
The new rule returns broadband to its classification as a Title I information service, and removes so-called "bright line rules" prohibiting Internet service providers from blocking, throttling or giving preferential treatment to traffic through paid prioritization.
The decision was expected, but it triggered an uproar from net neutrality advocates who believe the decision is against the public interest, and will lead to pay-for-play delivery of content on the web.
But Federal Communications Commission (FCC) chairman Ajit Pai says the Internet doesn't need utility-style regulation, and the earlier Open Internet Order led to decreased broadband investment, a conclusion that's much debated.
My colleague Mari Silbey has the news on Light Reading: FCC Ends Net Neutrality.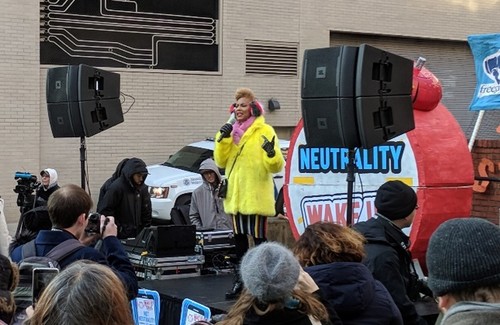 ---
Keep up with the latest enterprise cloud news and insights. Sign up for the weekly Enterprise Cloud News newsletter.
---
— Mitch Wagner




Editor, Enterprise Cloud News