VMware Acquiring SD-WAN Startup VeloCloud Networks
VMware is planning to acquire SD-WAN startup VeloCloud, a move that will embed the company deeper into enterprise networks with an emphasis on software-defined networking and delivering services and apps through the cloud.
The two companies officially announced the deal November 2, although there was buzz about an agreement over the past several days.
VMware did not release financial details of the acquisition, but the company noted that it does plan to close the deal sometime later in the fourth quarter of this year. VeloCloud Networks has been working on SD-WAN technology since its founding in 2012, and has raised about $84 million in private funding, according to Crunchbase.
With the acquisition, VMware is looking to expand its reach into the enterprise data center, especially as more and more services and applications are delivered through the cloud. At the same time, businesses are foregoing traditional hardware gear in the data center and focusing more on software, which can expand networks to the edge and offer more security for data.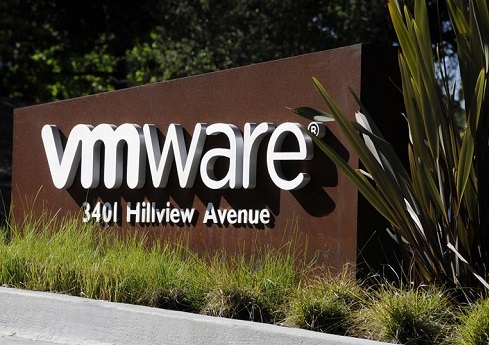 One way to better deliver these services is through SD-WAN, which uses software-defined networking to establish connections between distant locations. While the technology is still relatively new, it's growing in importance and a recent analysis found that the market for SD-WAN could be worth about $1.6 billion in the next five years. (See Cloud Pushing SD-WAN Market to $1.6B by 2021 – Report.)
This is not the first time VMware has expanded its networking capabilities through an acquisition.
In 2012, the company acquired Nicira, which gave it a foothold in the software-defined networking world and laid the basis for its NSX network virtualization offering. In its statement, VMware hinted that much of VeloCloud's technology is destined to be integrated into NSX.
"At the heart of VMware's networking strategy is the belief in delivering pervasive connectivity with embedded security that connects users to applications wherever they may be," VMware CEO Pat Gelsinger noted in a statement. "With the addition of VeloCloud's industry-leading SD-WAN technology, we will be able to extend the VMware NSX approach of automated, secure, and infrastructure-independent networking to the WAN."
---
Keep up with the latest enterprise cloud news and insights. Sign up for the weekly Enterprise Cloud News newsletter.
---
As Light Reading's Craig Matsumoto wrote this week, VMware is coming into increased competition with the likes of Cisco, which is also looking to expand the network through software, with a greater emphasis on security, automation and application performance. (See VMware to Acquire SD-WAN Startup VeloCloud.)
For its part, VeloCloud has been expanding in both the telecom market -- it has partnerships with AT&T, Deutsche Telekom, Sprint and Windstream -- and the enterprise space, with names such as Brooks Brothers and Saber Healthcare Group.
The cloud has been good for VMware's business, and it posted solid second-quarter financial results in August that included revenue of $1.90 billion, a more than 12% year-over-year increase. (See VMware's Cloud Momentum Continues Through Q2.)
Related posts:
— Scott Ferguson, Editor, Enterprise Cloud News. Follow him on Twitter @sferguson_LR.