For Boys Town, Private Cloud Ain't Heavy

Comment (8)
The not-for-profit Boys Town's IT infrastructure needs to be agile to meet the organization's mission of providing childcare and healthcare services across the US.
To that end, Boys Town is migrating to a private cloud infrastructure, so it can achieve the agility that users demand while keeping costs down.
Though Boys Town is a not-for-profit, it faces many of the same concerns that for-profit businesses face. Its users run a variety of applications, on both mobile and desktop. They demand greater agility, and if Boys Town's IT department doesn't deliver, they'll go to the public cloud to get it.
And as a not-for-profit, IT faces even greater cost burdens than a for-profit company.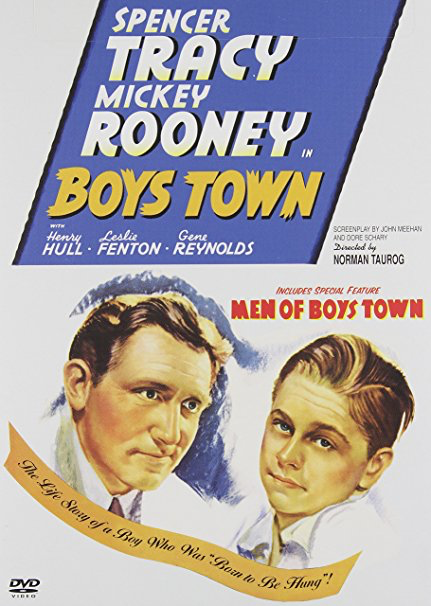 "As a nonprofit you don't want your IT organization seen as swimming in buckets of money and resources," Jamie Pearson, vice president of IT and Boys Town, tells Enterprise Cloud News.
Boys Town is one of the largest childcare and healthcare organizations in the US, in operation for 100 years. It is implementing software-defined networking (SDN) in two data centers that support the Boys Town village, 12 sites across the US, and a variety of Web-based programs.
The village, in Omaha, Nebraska, includes fire and police departments, schools, 60 family homes and health clinics, along with a hospital. The organization also offers Boys Town National Hotline, a free service open 24x7 offering counseling by phone, chats, text and email. IT supports the hotline.
Boys Town's infrastructure needs to support legacy applications and new, internally developed applications, with five-nines availability and a supporting cloud operating model.
Boys Town is implementing SDN using Cisco's Application Centric Infrastructure (ACI). It worked with Sirius, a national solutions integrator, to assist with the implementation, and got up and running in three months.
SDN allows Boys Town to achieve continuous integration and deployment, while automating operations, including test, development and deployment, security and the entire lifecycle, Pearson says.
The transition is still under way. "We are actively in the process of transitioning all data center resources off legacy cores onto the new ACI data center infrastructure," Matt Welna, senior director, IT operations, tells ECN.
ACI doesn't involve significant cost increase -- it costs the same or less.
"You just have to be willing to be an early adopter," Welna says. ACI is new technology, and for now there are some difficulties, but the payoff is flexibility. Welna says he expects ACI will become easier to install over time.
---
Keep up with the latest enterprise cloud news and insights. Sign up for the weekly Enterprise Cloud News newsletter.
---
ACI also gives Boys Town vendor independence, says Welna -- a statement that's surprising given Cisco Systems Inc. (Nasdaq: CSCO)'s reputation for vendor lock-in. But most other vendors, such as EMC and VMware, work with ACI; the same isn't true for other SDN architectures from smaller vendors. "Arista is phenomenal but that doesn't mean every vendor out there will have that level of integration" Welna said.
"As we move forward with our private cloud initiatives to eventually become a hybrid cloud, the Cisco cloud environment will give us the most flexibility," Welna says. "Eventually I can see us extending our ACI SDN into a public cloud."
Boys Town is currently using ACI to connect two data centers that are 12 miles apart, and eventually can see extending that to multi-state connectivity. ACI's network automation means they don't have to worry about details of configuring servers, disaster recovery, business continuity, and other issues, Welna says.
SDN also brings the development and infrastructure teams together to collaborate, Pearson says.
— Mitch Wagner
Editor, Enterprise Cloud News
---
CALLING ALL CLOUD, NFV AND SDN COMPANIES: Make sure your company and services are listed free of charge at Virtuapedia, the comprehensive set of searchable databases covering the companies, products, industry organizations and people that are directly involved in defining and shaping the virtualization industry.
---