Microsoft is joining the Open Invention Network, a community of companies that pool their intellectual property to protect Linux and other open source software programs from patent risk. And Microsoft is bringing 60,000 patents to the table.
It's a big step in Microsoft Corp. (Nasdaq: MSFT)'s transition from outright hostility to open source, to embracing the technology and community. (See How Microsoft Became an Unlikely Open Source Champion, Microsoft Is a 'Deeply Open Source Company,' Says Azure CTO Russinovich and Microsoft Swears GitHub Independence After $7.5B Acquisition.)
"We know Microsoft's decision to join OIN may be viewed as surprising to some; it is no secret that there has been friction in the past between Microsoft and the open source community over the issue of patents," Erich Anderson, Microsoft corporate vice president and deputy general counsel, said in a blog post announcing the change Wednesday. "For others who have followed our evolution, we hope this announcement will be viewed as the next logical step for a company that is listening to customers and developers and is firmly committed to Linux and other open source programs."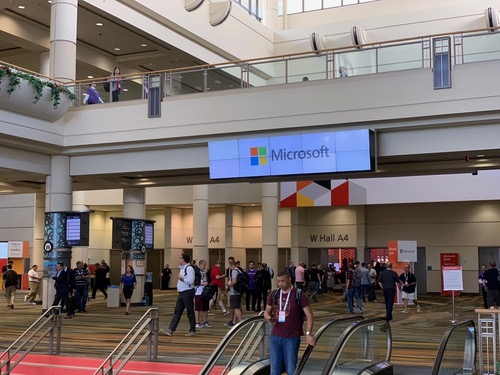 ---
Now entering its fifth year, the 2020 Vision Executive Summit is an exclusive meeting of global CSP executives focused on navigating the disruptive forces at work in telecom today. Join us in Lisbon on December 4-6 to meet with fellow experts as we define the future of next-gen communications and how to make it profitable.
---
Microsoft's joining OIN essentially means it's granting a "royalty-free, worldwide, nonexclusive non-transferable license" to its patents, according to the OIN license agreement.
Before Microsoft joined, OIN had more than 2,650 community members, including Google, IBM, Red Hat and SUSE, my friend Steven J. Vaughan-Nichols reports on ZDNet. Anderson told Vaughan-Nichols: "We pledge our entire patent portfolio to the Linux system. That's not just the Linux kernel, but other packages built on it."
Microsoft made about $3.4 billion from Android patents in 2014, with Samsung alone paying $1 billion, Vaughan-Nichols says.
— Mitch Wagner




Executive Editor, Light Reading