Facing competitive pressure from the likes of Microsoft and Oracle, Salesforce turned to its Einstein AI for help boosting the effectiveness of its customers' inside sales teams.
Salesforce.com Inc. introduced Einstein last year as an AI layer on its cloud applications. Einstein's goal is to "democratize" AI, Sara Varni, Salesforce senior vice president of product marketing, tells Enterprise Cloud News. Google (Nasdaq: GOOG), Microsoft Corp. (Nasdaq: MSFT) and Amazon.com Inc. (Nasdaq: AMZN) are also aggressively pushing AI, with the same democratization goal. But those companies sell tools and services to help developers build AI into their own applications; Salesforce delivers AI ready-to-use as part of its sales, commerce, marketing, analytics and community cloud software. (See Salesforce Adds Einstein AI to Commerce Cloud and Salesforce Says Turn Your Head & Cough.)
Now, Salesforce is turning Einstein's attention toward inside sales -- the phone operators who help qualify leads that come in to a business through email, social, Facebook, messaging, video conferencing, voice-over-IP and more. Interactions with leads can be automatically captured in CRM, enabling businesses to use AI technologies such as machine learning and natural language processing to identify trends and take the next steps, Salesforce says.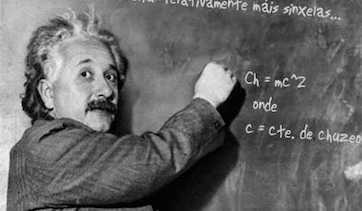 Inside sales identifies qualified leads and turns those over to field sales to close deals. Inside sales is growing fifteen times faster than traditional field sales, and sales reps spend six times more hours in front of a screen than in the field.
Einstein High Velocity Sales Cloud is designed to provide automation to help inside sales work faster and better. The cloud application scores leads to prioritize the best first, automates dialing out to leads, and works with partner apps, including customer relationship management and other systems. The application automates activity capture by linking to email and calendar to collect interactions with customers, reducing the need for manual data entry.
"We're trying to empower the next generation of salespeople to sell faster," Varni says.
Competition against Salesforce is heating up. Microsoft provides Dynamics 365, a sales force automation tool that competes with Salesforce, as a software-as-a-service offering. Oracle acquired NetSuite in November to beef up its business operations and customer relations cloud offerings. (See Oracle to Close $9B NetSuite Buyout and Salesforce, Microsoft Spar Some More.)
— Mitch Wagner
Editor, Enterprise Cloud News