OVH Looks to Invade US, Buys VMware vCloud Air
America, get ready for a French invasion. OVH, a cloud provider from the land of cheese and wine, plans to leverage its acquisition of VMware's vCloud Air infrastructure to drive deeper into the US market.
OVH and VMware Inc. announced the deal Tuesday morning, in a transaction due to close at the end of the second quarter, with details undisclosed.
vCloud Air is VMware Inc. (NYSE: VMW)'s hybrid cloud platform, with data centers across the US. Since vCloud Air debuted, VMware has been de-emphasizing it and instead focusing on providing software that runs virtualized workloads for enterprises and cloud providers, including OVH, the companies said in a conference call Tuesday announcing the deal.
"We have evolved our cloud strategy. We are focused on providing cross-cloud and hybrid software and cloud services to our customers across clouds, instead of owning and operating specific infrastructure and cloud service," said Raghu Raghuram, chief operating officer for products and cloud services at VMware.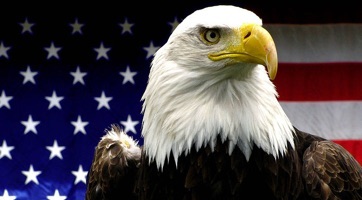 Although little known in the US, OVH is a player worldwide, with more than 1 million customers and 260,000 servers deployed. OVH is a longtime VMware vCloud Air Network partner, with more than 200,000 VMs from thousands of customers running VMware vSphere Private Cloud on OVH infrastructure, according to a statement from the two companies.
OVH beefed up its US business in March, naming Russell Reeder as CEO, after KKR and TowerBrook invested $250 million to support OVH global expansion, including the US.
vCloud Air adds to OVH's 26 data centers, and 32 points of presence worldwide.
Why should a US company go with OVH rather than one of the big, incumbent cloud providers -- Amazon Web Services Inc. , Microsoft Corp. (Nasdaq: MSFT) Azure, Google (Nasdaq: GOOG) and IBM Corp. (NYSE: IBM)? OVH combines best value, lower price, customer support and service-level agreements, Reeder says. However, the incumbents claim those things too -- Amazon and, lately, Google, are competing on price performance. (See Google Takes Fight to Amazon, Microsoft & Cisco.)
---
Can Google make the grade as an enterprise cloud provider? Find out in our special report: Google's Big Enterprise Cloud Bet.
---
VMware initially intended vCloud Air as a competitor to the big general-purpose cloud providers, but narrowed the focus to go after VMware users who are looking to move their on-premises workloads to the cloud, Raghuram said. (See VMware Seeks Cloud Dominance by Building Bridges.)
As part of that transition, VMware partnered with Amazon to let enterprises run VMware workloads on enterprise cloud. (See Enemies No More: Amazon & VMware Partner on Cloud.)
OVH sees itself as going after the VMware customer who doesn't want to go to Amazon, Reeder said.
IBM has also licensed VMware cloud technology. (See IBM, VMware Cement Cloud Partnership.)
Related posts:
— Mitch Wagner
Editor, Enterprise Cloud News
PARTNER PERSPECTIVES
- content from our sponsors