IBM, Nutanix Bond Over Hyperconverged
IBM and Nutanix are looking to combine their respective technologies in a new partnership that will enable companies to sell hyperconverged infrastructure based on Power systems for those enterprises building private clouds.
The two companies made the joint announcement on May 16, but neither offered much in the way of details. However, their offerings will target mission-critical workloads, such as database, as well as cognitive applications like artificial intelligence, machine learning and big data.
Cloud, whether public or private, is driving a need for hyperconverged infrastructure, which combines storage, compute and virtualization in a single fabric of servers. Right now, Dell EMC is considered one of the leaders of this space, and recently expanded its line of products during a show in Las Vegas. (See Dell EMC Places Big Bets on Hyperconverged in Vegas.)
In addition, Nutanix competes with SimpliVity, which was recently acquired by Hewlett Packard Enterprise, adding another layer of competition into the market. There's also a matter of Cisco. (See Dell, HPE, Cisco Top Cloud Infrastructure Market – Analysts .)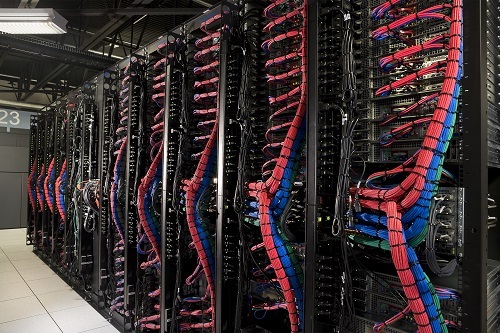 Nutanix, which launched its initial public offering (IPO) to some fanfare in 2016, already offers its own hyperconverged products based on commodity x86-based hardware. This is the first time its expanding into equipment based on a proprietary chip, such as the IBM Power processor.
This could give Nutanix a way into the larger enterprises that use Power-based systems for specific workloads. At the same time, since much of the public cloud is built off of x86-based servers, it gives IBM another avenue to build private clouds.
---
M&A activity is turning the cloud upside down. Find out what you need to know in our special report: Mergers, Acquisitions & IPOs are Rocking the Cloud.
---
"With the planned design, Enterprise customers will be able to run any mission critical workload, at any scale, with world-class virtualization and automation capabilities built into a scale out fabric leveraging IBM's server technology," Nutanix CEO Dheeraj Pandey wrote in a statement on Tuesday.
Although Amazon Web Services and Microsoft Azure are considered the two top providers of public cloud, IBM has managed to remain a major player in the private cloud marketplace. (See AWS Public Cloud Dominance Continues – Report.)
Related posts:
— Scott Ferguson, Editor, Enterprise Cloud News. Follow him on Twitter @sferguson_LR.