It's like seeing William Shatner going to see a Star Wars movie, or Apple CEO Tim Cook taking a Samsung phone out of his pocket.
FICO has been one of OpenStack's most prominent users. But FICO, which provides credit ratings and business analytics as a service, took the stage at the AWS Summit on Monday to talk about its commitment to OpenStack rival AWS.
FICO is still running a private cloud on OpenStack. But it sees a big need for AWS, for global reach, security and features such as serverless computing and container support.
FICO is best known for its personal credit scores. But the $881 million company offers a variety of business analytics as a service, including new customer onboarding services that allow businesses -- including a couple of big telcos -- to check a potential consumer customer's credit rating on the spot. It works with governments to detect money laundering, optimizes flight crew schedules for Southwest, and provides airport background security checks, Claus Moldt, FICO chief information officer, told Enterprise Cloud News Monday afternoon, after appearing onstage at the AWS Summit in New York earlier that day.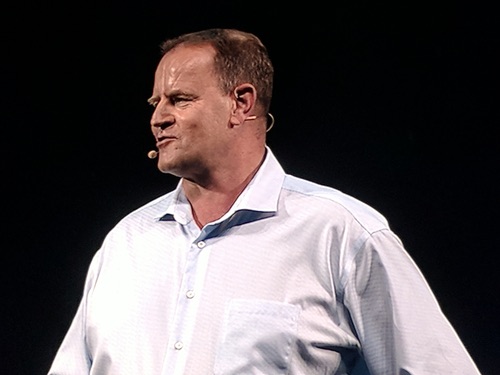 The company has migrated several services to AWS, including myFICO.com, which allows consumers to check their own credit ratings; as well as the Decision Management Suite (DMS), the analytics engine underlying its other services. It will migrate additional applications over the next three years, according to a statement from FICO and AWS.
FICO looked to AWS for security, compliance with PCI financial regulation, support for serverless computing, containers, analytics and machine learning. "AWS enables FICO to deploy new applications more quickly, while reducing costs, and keeping financial data secure," the companies said.
FICO expects to repackage its services using Docker containers and Kubernetes, and looks to AWS for support, Moldt says.
But FICO says it maintains its investment in OpenStack for private cloud. "This is not going to be AWS-only. It's definitely a hybrid solution," Moldt says.
FICO's move to Amazon is driven by customer demand. "Customers are more and more requesting that we go to public cloud," Moldt says. "Financial services and insurance customers are shifting workloads to pubic clouds."
FICO has 10,000 customers in more than 100 countries, and they want services close to their regions, which AWS supports. "We are providing solutions on a global scale," Moldt says. It's not cost-effective for FICO to build its own data centers; it's more cost-effective to go with a provider, like AWS. FICO doesn't believe it can add significant value by securing and deploying hardware itself.
In other news at AWS Summit this week, the cloud giant announced Hulu as a customer, and launched the new Macie security service; Glue for managing, extracting, transforming and loading data onto AWS services; and Migration Hub, for moving on-premises database tables and workloads to the cloud. (See AWS Snags Hulu, FICO as Cloud Customers.)
FICO's embrace of Amazon looks bad for OpenStack, an open source project founded seven years ago by NASA and Rackspace as an Amazon-killer. In subsequent years, OpenStack has gained the reputation for being difficult to maintain and install -- a reputation that's gotten so dire that Rackspace, which continues to support the protocol, wrote a blog post earlier this year labeling reports of OpenStack's death as "fake news." (See Rackspace: OpenStack's Death Is #FakeNews.)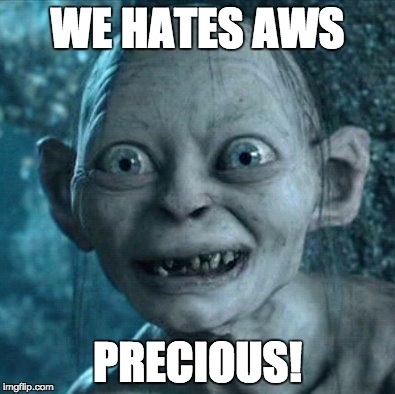 OpenStack has a productive future as a private cloud platform for enterprises and service providers willing to do the work of supporting it, Rackspace said.
According to a 2015 report, FICO looked to OpenStack to reduce cost in comparison with proprietary cloud platforms and as an alternative to VMware. FICO used Red Hat as an OpenStack vendor.
---
Keep up with the latest enterprise cloud news and insights. Sign up for the weekly Enterprise Cloud News newsletter.
---
Hewlett Packard Enterprise recently divested its OpenStack business, which looks bad for OpenStack. On the other hand, HPE sold to open source provider SUSE, which plans to integrate HPE's OpenStack, along with Cloud Foundry assets also purchased from HPE, into its own platforms. (See SUSE Getting Into Platforms.)
Intel pulled funding from the OpenStack Innovation Center project, though it says it still supports the platform. (See Intel Pulls Funding From OpenStack Development Group.)
Mirantis broadened its focus from OpenStack to include Kubernetes, with support for more open source cloud platforms to come. (See Mirantis Pivots as OpenStack Loses 'Wow Factor' and OpenStack's Dead & Mirantis Dumped It? Not According to Vodafone.)
Despite difficulties, OpenStack saw 44% year-over-year deployment growth as of the spring, with two thirds in production, including GE, which is using OpenStack for a health private cloud. (See OpenStack Foundation Fires Back at Critics and GE Gets Healthy With OpenStack, Remote Managed Private Cloud.)
— Mitch Wagner
Editor, Enterprise Cloud News
---
CALLING ALL CLOUD, NFV AND SDN COMPANIES: Make sure your company and services are listed free of charge at Virtuapedia, the comprehensive set of searchable databases covering the companies, products, industry organizations and people that are directly involved in defining and shaping the virtualization industry.
---