It's time for a fresh perspective on the cloud
For years, cloud computing has loomed over the tech industry as the next great shift in IT infrastructure. Now, in 2017, the cloud has reached a tipping point, driving conversation for tech vendors and enterprises making the jump to cloud.
The numbers bear this out.
A recent report from IDC found that spending on all cloud infrastructure will reach more than $44 billion this year, with the majority of those IT dollars earmarked for public cloud services, as well as the data centers that support those services. That spending is expected to grow at a compound annual growth rate (CAGR) of 14% over the next several years. (See Cisco Gains, Dell & HPE Lose on Cloud Infrastructure - Analyst)
However, there is more to the cloud than public cloud. There's private cloud, hybrid cloud, IaaS, SaaS, PaaS, Kubernetes, containers, OpenStack, and much more.
To make sense of this and to gain a greater perspective, Light Reading is launching a new site: Enterprise Cloud News.
Enterprise Cloud News will present our readers with the same hard-nosed, no-nonsense editorial perspective that has made Light Reading the definitive source for next-generation communications analysis since its founding in 2000.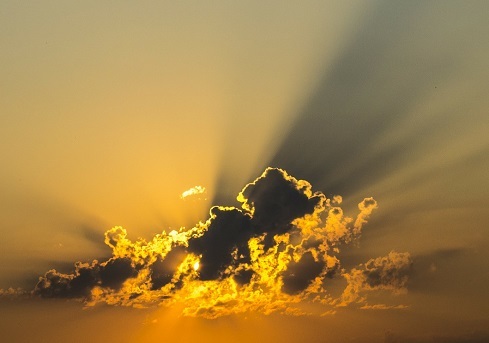 The Enterprise Cloud News site is being co-developed by Mitch Wagner, Light Reading's current editor for enterprise cloud, and Scott Ferguson, who has written about cloud and other technologies with eWEEK and InformationWeek.
The site is still under construction and we'll provide updates and more information as we move closer to launch. In the meantime, Light Reading is expanding its current coverage of cloud computing under our Enterprise Cloud section.
As Light Reading builds out Enterprise Cloud News, we're interested in hearing from our readers. Do you have a comment or suggestion about the site, or about the state of cloud computing today? Reach out to us:
We look forward to hearing from you and starting this conversation.
— Scott Ferguson, Editor, Enterprise Cloud. Follow him on Twitter @sferguson_LR.
— Mitch Wagner,
, Editor, Light Reading Enterprise Cloud
---
CALLING ALL CLOUD, NFV AND SDN COMPANIES: Make sure your company and services are listed free of charge at Virtuapedia, the comprehensive set of searchable databases covering the companies, products, industry organizations and people that are directly involved in defining and shaping the virtualization industry.
---