Cisco is looking to take some of the pain out of managing multicloud environments by acquiring Cmpute.io, a cloud optimization specialist that uses software to help cut costs.
The two companies announced the deal on December 7. Cmpute.io, which also goes by the name 47Line Technologies, is incorporated in Delaware, but operates out of Bangalore, India.
While Cisco Systems Inc. (Nasdaq: CSCO) did not disclose financial details, the company did note that it expects the deal to close during its second financial quarter of 2018.
Within enterprises, the trend in cloud computing is starting to shift to a multicloud model, where IT departments are balancing either several different public cloud platforms or a combination of public and private clouds. (See Cisco Ponders the Meaning of the Multicloud Market.)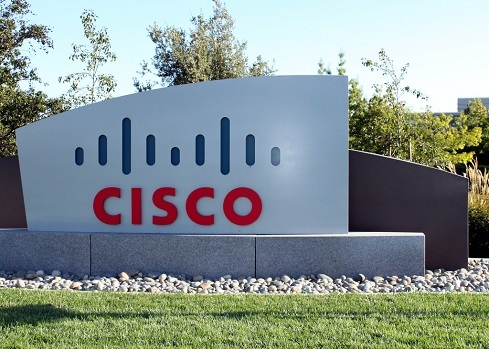 With multiple workloads and applications running on different cloud platforms, IT administrators and CIOs are trying to figure out how to manage all the various clouds from different vendors. This is adding new costs at a time when cloud is supposed to save IT departments time and resources. (See Multicloud Can Lead to Management Nightmare – Survey.)
In the case of Cmpute.io, the company uses its own software to analyze where the workloads are running, as well as consumption patterns within the various clouds, Rob Salvagno, vice president of Corporate Business Development at Cisco, wrote in a blog post announcing the acquisition.
"With a multi-cloud strategy, customers need to budget, buy and consume differently. Cmpute.io's technology, added to existing Cisco solutions, will help our customers optimize their cloud consumption to ensure optimal business value," Salvagno wrote.
---
Keep up with the latest enterprise cloud news and insights. Sign up for the weekly Enterprise Cloud News newsletter.
---
On the company's LinkedIn page, Cmpute.io notes that it works largely within Amazon Web Services Inc. , which is considered the largest public cloud provider and can offer up to 85% savings on Elastic Compute Cloud (EC2) costs.
Cisco plans to incorporate Cmpute.io's software into its CloudCenter, which helps manage multicloud environments.
Over the past year, Cisco has made a series of acquisitions large and small to help bolster its cloud computing portfolio as the company looks to shift away from traditional networking gear toward offering more software, security and other services. (See Cisco: We'll Put IT Back in Charge .)
Before Thursday's deal, Cisco latest acquisition was an $1.9 billion agreement for BroadSoft Inc. to expand its cloud-based unified communications portfolio. (See Cisco Targets Cloud-Based UC With $1.9B BroadSoft Deal.)
After several losing financial quarters, Cisco posted better-than-expected results in November during its 2018 financial first quarter. (See Cisco's Q1 Beats Wall Street Expectations.)
Related posts:
— Scott Ferguson, Editor, Enterprise Cloud News. Follow him on Twitter @sferguson_LR.