Alibaba Cloud Snags 1M Paying Customers

Comment (3)
Alibaba Cloud, the infrastructure-as-a-service (IaaS) division of the online retail giant, is now boasting more than 1 million paying customers as it looks to expand its operations beyond China into other markets, including the US.
On Thursday, the company released its first quarter 2018 results, which showed overall revenue hit more than 50 billion yuan or $7.4 billion -- a 56% year-over-year increase. Much of the growth is driven by the company's ecosystem of merchants selling goods and services to consumers in China.
However, Alibaba Cloud is the one division that reached a major milestone.
During the quarter, the division added 137,000 paying cloud customers to bring the total to 1,011,000 -- the first time in the company's history that it made this mark. However, although revenue increased 96% year-over-year, the cloud division posted an operating loss of 352 million yuan or $78 million.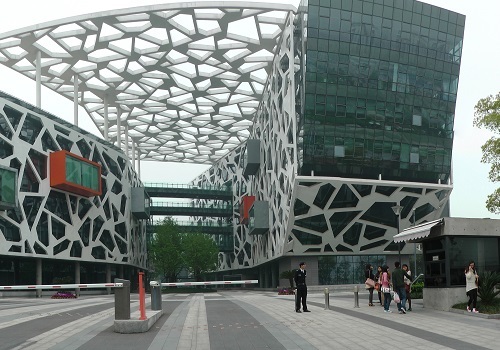 Overall, Alibaba cloud posted revenue of 431 million yuan or $359 million, and boasted of customers in China including CITIC Group and China Huaneng Group, which are both using its platform for hybrid cloud.
In a way, Alibaba Cloud is doing much the same as Amazon Web Service did when it started: sacrificing profit in order to gain market share and customers.
"Market expansion remains our top priority, and we will continue to invest to acquire customers by developing innovative solutions and deploying efficient and cost effective products and services," according to the company's August 17 statement.
The one significant issues blocking Alibaba's growth is its global footprint, which is limited to mainland China. However, that is about to change soon as the company is preparing to build two data centers in Southeast Asia -- one in Malaysia and the other in Indonesia.
In June, Alibaba Cloud inked a deal with Equinix that will allow its cloud service to work on the Equinix Cloud Exchange, which gives customers private access to public clouds. AWS, Microsoft, Google, IBM and others also work on the same exchange. (See Equinix, Alibaba Eye Cloud Expansion With New Partnership .)
While Alibaba Cloud might still be considered a regional player, it's growing. In the latest Synergy Research survey, Alibaba, along with Oracle, are considered the fastest-growing cloud providers in the world. Alibaba is also now the fourth-largest IaaS provider globally thanks to its base in China. (See AWS, Despite Slowdown, Reigns Over Cloud Market – Report.)
AWS remains the global leader in cloud, controlling over 30% of the market, with Microsoft Azure a distant second at 11%, according to the report.
---
Keep up with the latest enterprise cloud news and insights. Sign up for the weekly Enterprise Cloud News newsletter.
---
Related posts:
— Scott Ferguson, Editor, Enterprise Cloud News. Follow him on Twitter @sferguson_LR.