Microsoft & Box: Frenemies Look to Alter Cloud Storage
Microsoft and Box are both partners and rivals in cloud storage, and the relationship got more complicated when the companies signed a new deal Tuesday.
For Box, the deal allows the company to sell its cloud content management through Microsoft Azure, giving the company access to the second biggest public cloud in the market. Box will gain access to Redmond's artificial intelligence and machine-learning tools, and can then start incorporating those features into its own offerings.
Microsoft now gains deeper access to Box's enterprise customer list, which includes about 60% of the Fortune 500. Also, Microsoft is now part of Box Zones, an effort to bring cloud storage closer to the data.
The deal also means the companies will co-sell Box with Azure.
"From leveraging Azure's footprint of 40 data-centers world-wide to help customers keep their data stored in-region to taking advantage of Azure's AI technologies -- like video recognition -- we're also incredibly thrilled to be exploring other innovations for customers," Aaron Leview, the CEO of Box, wrote in a blog post on June 27.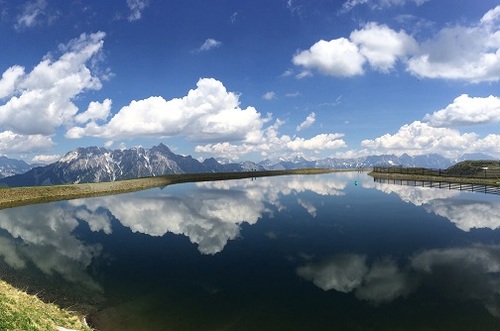 Despite the agreement this week, Microsoft and Box are still competing for some of the same users, especially when it comes to document storage, since Office 365 now offers some of the same features, and Microsoft provides OneDrive as well.
Additionally, Box uses Amazon Web Services as a backup to its own servers and data center, and Amazon's recent purchase of Whole Foods means that Microsoft's biggest rival in the public cloud owns a significant Azure customer. (See Amazon Steals Big Microsoft Customer With Whole Foods Purchase.)
---
M&A activity is turning the cloud upside down. Find out what you need to know in our special report: Mergers, Acquisitions & IPOs Are Rocking the Cloud.
---
Charles King, an analyst with Pund-IT Research, sees the deal as providing immediate benefits for the two companies. For Microsoft, it's a way of gaining access to customers already used to using cloud and convincing them to move more of their infrastructure over to Azure.
For Box, the access to Microsoft's AI and machine learning tools gives it a way to add a layer of intelligence to its offerings -- something the company previously lacked.
"It opens a path for Box to utilize Azure-based solutions, including machine learning and AI to enhance its offerings and develop new services," King wrote in an email to Enterprise Cloud News. "This isn't to suggest that Box will use Azure exclusively or not pursue its own AI and ML efforts. But having ready access to Microsoft's technologies should allow the company to hit the ground running and deliver related solutions more quickly than it could alone."
King also noted the Microsoft deal complicates Box's relationship with AWS and Google since it appears that Azure now gets some preferential treatment. In late 2016, reports indicated that that Google was eyeing an acquisition of Box but now "the new deal may also complicate any interest Google is rumored to have in acquiring Box," King added.
Related posts:
— Scott Ferguson, Editor, Enterprise Cloud News. Follow him on Twitter @sferguson_LR.