While enterprises are eager to move to the cloud, these types of migrations are complicated.
There are a host of security issues, as well as concerns about costs. Then there's the apps themselves: Will legacy apps need to be rewritten to work in the cloud?
With that as background, a pair of studies released on Thursday show that while enterprises have concerns, IT managers and executives are still eager to move more and more of the business to the cloud to reap cloud benefits, whether it's cost savings or the ability to do more with the technology.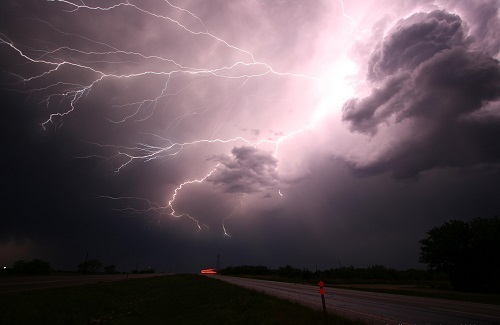 The first study is from Forrester Research Inc. and sponsored by Virtustream, the public cloud arm of Dell Technologies (Nasdaq: DELL). It is called "Cloud Migration: Critical Drivers for Success" and is based on interviews with 500 IT decision-makers at companies with more than 500 employees.
The study finds that more than half of those surveyed are using more than one cloud and that most successful workload migrations require different clouds, as each has different strengths and weaknesses. This notion supports other findings that are also seeing a multi-cloud approach by most companies. (See AWS, Azure Dominating Multi-Cloud Expansion – Study .)
Those surveyed reported that they have moved about 44% of their applications to the cloud, and that number is expected to increase to about 62% by 2019.
In an email exchange, Simon Aspinall, vice president of strategy for Virtustream, noted that many enterprises are trying to move mission-critical workloads to the cloud.
"We see significant uptake of traditional, stateful, database intensive workloads like SAP HANA, MS Sql, Oracle, and DB2," Aspinall wrote. "These usually start with applications like ERP systems. Additionally, we then see the supporting applications -- enterprise applications of all types that interact with these systems of record migrate."
While there are many positives -- cost savings, ability to scale resources and ability to free up time and resources are the three most cited reasons -- there are a host of challenges as well.
The study found that 89% of respondents reported performance challenges when moving mission-critical applications, while 42% noticed latency issues between on-premises and off-premises apps. Other challenges include rewriting apps, connecting back to legacy data centers and software licensing.
The other major concern with migrating workloads to the cloud is security, with nearly half -- 48% -- citing it as a major concern.
"According to the findings security is not a huge barrier, but it is time intensive to navigate and can quickly escalate costs in meeting the right level of assurance or compliance," Aspinall noted.
The other study, produced by IDC and sponsored by AppDynamics, which was bought by Cisco Systems Inc. (Nasdaq: CSCO) earlier this year, is based on answers from 600 IT enterprise executives concerning their cloud migration plans and the challenges those encompass.
---
Keep up with the latest enterprise cloud news and insights. Sign up for the weekly Enterprise Cloud News newsletter.
---
The report, "Critical Application and Business KPIs for Successful Cloud Migration," finds that about 85% of those surveyed are planning or have started a multi-cloud strategy. Of that number, 75% are using between two and five different clouds.
The biggest reason for moving is cost savings, with 60% of those surveyed citing that as the main reason to migrate.
In the survey, 46% of respondents reported moving a custom-developed app or apps into the cloud already, and another 39% plan to move their own apps within the next two years.
Once again, the main concerns of moving any application or workload are security, privacy and compliance, with scalability and performance following close behind. The IDC report does note that making apps work within the cloud is also a major concern, with many enterprises considering APIs or containers as a way to move workloads over. (See Containers Vs. VMs: Where Should IT Pros Puts Their Money?)
"Others may benefit from the addition or extension of APIs or from being formatted and distributed as Docker style containers as part of the transition," the report states. "Containers are playing an increasing role in the decision to migrate existing applications to cloud since the investment in container formatting is expected to provide enterprises with easier application portability and the ability to take advantage of microservice based development strategies over time."
Related posts:
— Scott Ferguson, Editor, Enterprise Cloud News. Follow him on Twitter @sferguson_LR.