Cloud Hopping: 5 Tips on Migrating Between Public Clouds
Cloud Hopping: 5 Tips on Migrating Between Public Clouds
For enterprises wanting to move from one public cloud provider to another, there's a lot to consider. However, you don't have to worry about vendor lock-in if you follow these five steps. There are plenty of reasons why your company might want to migrate from one public cloud platform to another.
One reason might be that a different service provider is a better match in terms of the services, service-level agreements (SLAs) and pricing compared to your current provider. Or perhaps your enterprise has recently gone through a merger or acquisition, and the new firm is looking standardize on a single cloud provider.
There are hundreds of different scenarios, however, regardless of the reason, cloud providers are notorious for allowing an easy path into their cloud -- but throw up hurdle after hurdle if you try to leave. You know: "You can check out anytime, but you can never leave."
It is important to note that moving between cloud providers is not an impossible feat. You need to know what steps to take and know where your company has leverage and where it doesn't. With that in mind, let's look at five tips to help your business move from one public cloud to another, whether it's infrastructure-as-a-service (IaaS), platform-as-a-service (PaaS), software-as-a-service (SaaS), cloud storage, or another service.
1. Prepare your new cloud home
The first step in your migration process is to prepare your new cloud provider to receive all migrated apps and data.
This will require steps such as creating IP subnets, load balancer policies, preparing any disaster recovery options, as well as other preparations. You'll likely find that the cloud deployment and management tools between various cloud providers will operate differently.
Figure 1: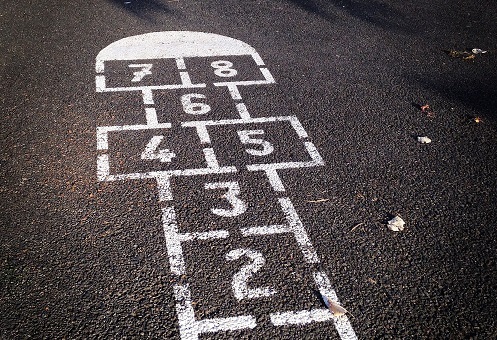 A hop, skip and you know the rest...
(Source: LunaSun via Pixabay)
That's why it's important to build and properly test your new environment so that it works the way you want prior to ever thinking about moving apps and data.
2. Assess differences between cloud provider infrastructures
It's not only management tools that can vary drastically from one cloud provider to the next.
Subscribe and receive the latest news from the industry.
Join 62,000+ members. Yes it's completely free.
You May Also Like
---