The market for public cloud infrastructure grew at a healthy pace between 2015 and 2016, and while Amazon Web Services remains the undisputed leader within this space, Alibaba Cloud grew its revenue at a far greater rate.
Overall the global infrastructure-as-a-service (IaaS) market grew about 30% between 2015 and 2016, with revenues of $22.1 billion at the end of last year, according to a new report from Gartner.
The Gartner numbers confirmed what other reports have repeatedly found over the past several months: AWS dominates the IaaS market by a wide margin. At the end of 2016, the company had $9.8 billion in revenues, a nearly 46% increase from the year before, and controlled about 44% of the global IaaS market. (See AWS, Despite Slowdown, Reigns Over Cloud Market – Report.)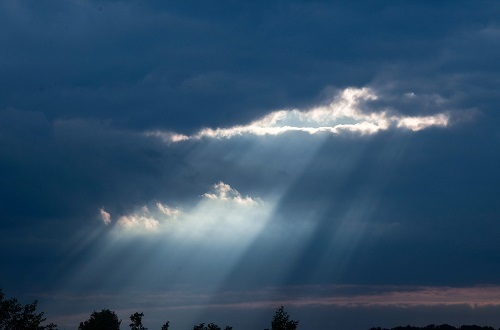 Microsoft, by comparison, is second in IaaS with a 7% share of the market, along with $1.6 billion in revenues -- a 61% increase. (See Microsoft Azure Stack, SQL Server 2017 Emphasize Hybrid Cloud.)
In the report, Gartner analyst noted that AWS is winning on almost every front, from large-scale enterprises, to midmarket firm, to cloud-native startups.
However, a look at the numbers show that Alibaba Cloud, the public cloud arm of retailer Alibaba, grew the most over this 12-month period. While only controlling about 3% of the worldwide market, the company's revenues grew from $298 million in 2015 to $675 million at the end of 2016, a growth rate of 127%.
One of the reasons is the increasing hunger for cloud infrastructure in China, where Alibaba Cloud plays on its own turf. The company has also begun expanding its global footprint with datacenters in other areas of Southeast Asia, and it now has over 1 million paying customers. (See Alibaba Cloud Snags 1M Paying Customers.)
Alibaba Cloud has also been public about wanting to enter the US market, where it could compete with AWS head-on.
Google and its public cloud offering was the other big winner in the report, but not as much as Alibaba. Between 2015 and 2016, the company's IaaS revenues grew 100%, from $250 million to $500 million, and its market share stood at 2.3%.
Surprisingly, IBM nor Oracle made the Top 5. Instead, Rackspace , which has built its business on managed cloud services, took the last spot, with 2.2% market share and $484 million in revenues at the end of 2016.
---
Keep up with the latest enterprise cloud news and insights. Sign up for the weekly Enterprise Cloud News newsletter.
---
All other IaaS suppliers accounted for over $9 billion in revenue collectively in 2016.
The Gartner report found that while platform-as-a-service (PaaS) and software-as-a-service (SaaS) are also growing at a good rate, neither of those two parts of the cloud will grow as fast as IaaS over the next five years. The reason being is that enterprises of all sizes are getting out buying their own hardware, and are shifting their money away from traditional data center gear.
"The worldwide public cloud service market growth continues, driven by digital business initiatives, data center consolidations and application migrations to the cloud," analyst Sid Nag wrote in the September 27 report. "Technology strategic planners must build both relevant offerings and partner-based ecosystems to seize the opportunity."
The Gartner report did find that although AWS dominates, it could see its market share slip in the next few years, especially as Google and Microsoft gain ground. Some of that change has already been seen in AWS's quarterly reports. (See AWS Engine Pulls the Amazon Train in Q2.)
Related posts:
— Scott Ferguson, Editor, Enterprise Cloud News. Follow him on Twitter @sferguson_LR.