Adobe Taps Avi for Microsoft Azure App Delivery
Application delivery software provider Avi Networks provided a glimpse into how Adobe is running its application suite on Microsoft Azure. Adobe is using Avi software to provide application load balancing, container networking and application firewall in the Azure cloud.
Adobe Systems Inc. (Nasdaq: ADBE) is using Avi Networks for application delivery for the Adobe Experience cloud, including Adobe's marketing analytics and web analytics services, Avi CEO Amit Pandey told Enterprise Cloud News on Tuesday.
"Avi helps companies like Adobe that have the need for the elasticity of the cloud and the heavy-duty feature set they have in their data center," Pandey said. "We are able to bring those into the Azure cloud."
Avi provides a consistent feature interface along multiple clouds and Adobe's own data centers, Pandey said. He declined to comment on which cloud services Adobe is using other than Microsoft Azure.
Avi also declined to comment on the scope of the Adobe deal, and Adobe and Microsoft didn't answer queries.
Adobe Experience Cloud achieved revenue of $508 million, or 26% year-over-year growth, in Adobe's third quarter, announced in September. Total revenue was $1.84 billion.
Avi makes its Avi Vantage application delivery services available to the general public on Azure.
Microsoft and Adobe announced their partnership in September 2016, making Azure the preferred cloud platform for Adobe Marketing Cloud, Adobe Creative Cloud and Adobe Document Cloud. Microsoft made Marketing Cloud the preferred marketing service for Microsoft's Dynamics 365 Enterprise Edition, and the two companies collaborated on data integrations across Marketing Cloud and Dynamics 365. A year later, Azure become preferred public cloud for Adobe Sign e-signature tool, Adobe Sign became preferred e-signature tool for multiple Microsoft apps, and Adobe brought Sign and other cloud services into Microsoft Teams communications app.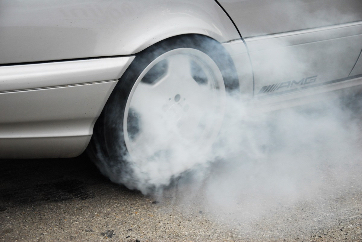 ---
Keep up with the latest enterprise cloud news and insights. Sign up for the weekly Enterprise Cloud News newsletter.
---
Cloud vendors are partnering to gain market traction. Recent examples include:
Microsoft is the fastest growing of the four big US cloud service providers, but AWS still commands more of the market than the next five-biggest players, according to market research. (See Microsoft Growing Explosively, but Amazon Retains Huge Cloud Lead.
Related posts:
— Mitch Wagner




Editor, Enterprise Cloud News