VMware is looking to beef up its vRealize product line for cloud application management with the acquisition of Wavefront, a metrics monitoring service for applications running with microservices in containers, either in the cloud or on-premises.
The short lifespan of cloud applications makes monitoring their activity for operational issues challenging, VMware Inc. said in a statement announcing the deal Wednesday morning. Applications comprise hundreds of microservices in containers with lifespans in seconds across pubic and private cloud, deployed using DevOps methodologies.
"Wavefront provides metrics monitoring to optimize clouds and modern applications by delivering operational insights using millions of data points per second in real-time," VMware Inc. (NYSE: VMW) says. "Operators and developers can interrogate real-time data streams to discover new ways to address problems, identify bottlenecks, and test algorithms and hypotheses."
Wavefront is a cloud-hosted service, and will be combined with VMware's vRealize products for cross-cloud application management.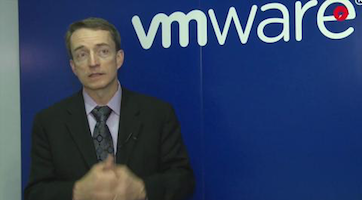 VMware expects the deal to close by June. Terms were not disclosed. VMware says it doesn't expect the transaction to materially impact FY2018 operating results.
The acquisition follows VMware's purchase last year of Arkin Net for automation of NSX networks inside the data center. (See VMware Grabs Arkin for Data Center Automation.)
It's been a busy month for M&A activity for VMware, which sold its vCloud Air public cloud platform to French telco OVH last week. (See OVH Looks to Invade US, Buys VMware vCloud Air.)
Managing applications running in multiple hybrid clouds is proving to be a formidable problem for enterprises, and vendors are stepping up to solve it. Wednesday morning, A10 introduced multi-cloud application analytics for its Harmony cloud controller. (See A10 Launches Multi-Cloud App Analytics.)
Also on Wednesday, HPE added Docker container support for its IT operations management suites. (See HPE Looks to Fill Containers With DevOps Services.)
And In January, Cisco acquired AppDynamics for cloud monitoring. (See Cisco Buying AppDynamics for $3.7B.)
Related posts:
— Mitch Wagner
Editor, Enterprise Cloud News