The pressure to create, build, test, deploy and continually update applications as more companies turn to the cloud is pushing development teams to try out new ways of speeding up the process. One idea that is starting to gain traction is low-code.
Low-code, which allows developers to quickly spin up applications with a minimum of hand-coding, has been around for several years, but the technology is gaining traction in some sections of the enterprise, especially those businesses undergoing some type of digital transformation or looking to automate more, according to a new study conducted by Forrester and sponsored by Appian.
Appian, which went public earlier this year, offers low-code platforms and business process management tools, and competes with several other companies in this market, including some big names such as Salesforce and ServiceNow.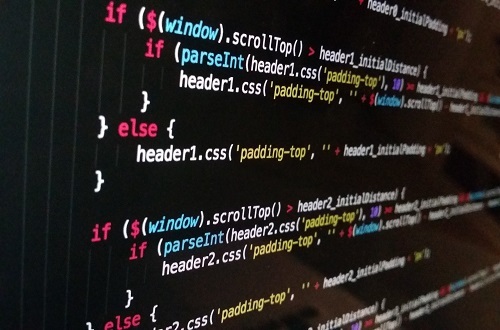 Oracle also makes low-code tools for its software-as-a-service (SaaS) offerings.
Overall, the Forrester report finds that the low-code market could be worth about $10 billion in revenue by 2019, especially as enterprises invest more in digital transformation, which means a greater emphasis on DevOps and Agile development.
In the survey, about 76% of respondents reported that they were involved in some type of digital transformation project. Another 79% reported that their enterprise was involved in getting digital process automation initiatives off the ground. Digital customer engagement was also cited as a concern, the study found.
The August 2 study, which was conducted between May and June and involved app developers and other IT decision-makers from 209 enterprises, found that 39% of respondents are concerned with the high cost of traditional coding and developing techniques, while 33% find that it is difficult to meet business demands within budget using traditional coding.
About a quarter of those surveyed also noted that traditional coding did not allow their applications to scale as needed.
However, about 89% of respondents who reported using low-code tools noted that they could deliver innovation and other app improvements faster, while 87% of those surveyed reported that they were able to update apps faster.
---
Keep up with the latest enterprise cloud news and insights. Sign up for the weekly Enterprise Cloud News newsletter.
---
Another 86% noted that low-code helped them to meet their business requirements.
These are important areas in the realm of digital transformation, which is increasingly important to enterprises and a major concern for CIOs. (See Digital Transformation Causing Sleepless Nights for IT – Study.)
While these types of surveys can be self-serving, it does echo some of the concerns about digital transformation that enterprises are finding, including making sure that they have enough developers to create the applications needed to make these projects work and help a company improve its financial outlook.
At the same time, since creating a DevOps methodology can be difficult and expensive, low-code offers a reasonable alternative since anyone can use the building blocks to create applications, while at the same time much of the security and automation is already baked in.
Related posts:
— Scott Ferguson, Editor, Enterprise Cloud News. Follow him on Twitter @sferguson_LR.