US cell towers and small cells: By the numbers
The Wireless Infrastructure Association (WIA) recently published perhaps the most definitive look at the wireless infrastructure landscape in the US, showing 142,100 cell towers and 452,200 outdoor small cell nodes across the country at the end of last year.
Because WIA's report segments infrastructure by type, it offers a clearer picture of the 5G marketplace than recent findings from CTIA, the primary trade association for the US wireless industry. CTIA, which mainly represents the big 5G network operators like AT&T and Verizon, counted a total of 419,000 cell sites across the US at the end of 2021. WIA primarily represents the nation's big cell tower owners like American Tower, Crown Castle and SBA Communications.
The WIA's findings are also important to ongoing work among regulators, equipment vendors, entrepreneurs and others to make it easier and cheaper for network operators to build more 5G transmission sites. Several industry players are predicting that demand for small cells will increase significantly starting later this year.
However, there are plenty of caveats and disclaimers in the WIA's latest figures. That isn't surprising given the increasing complexity of wireless networks and the wide variety of types and locations of 5G transmission sites.
The macro view
The WIA's new report, prepared by research and consulting firm iGR, defined cell towers as free-standing structures over 50 feet in height. The firm added that its cell tower count of 142,100 included only towers that support cellular networks and did not include towers deployed exclusively for municipalities or other users.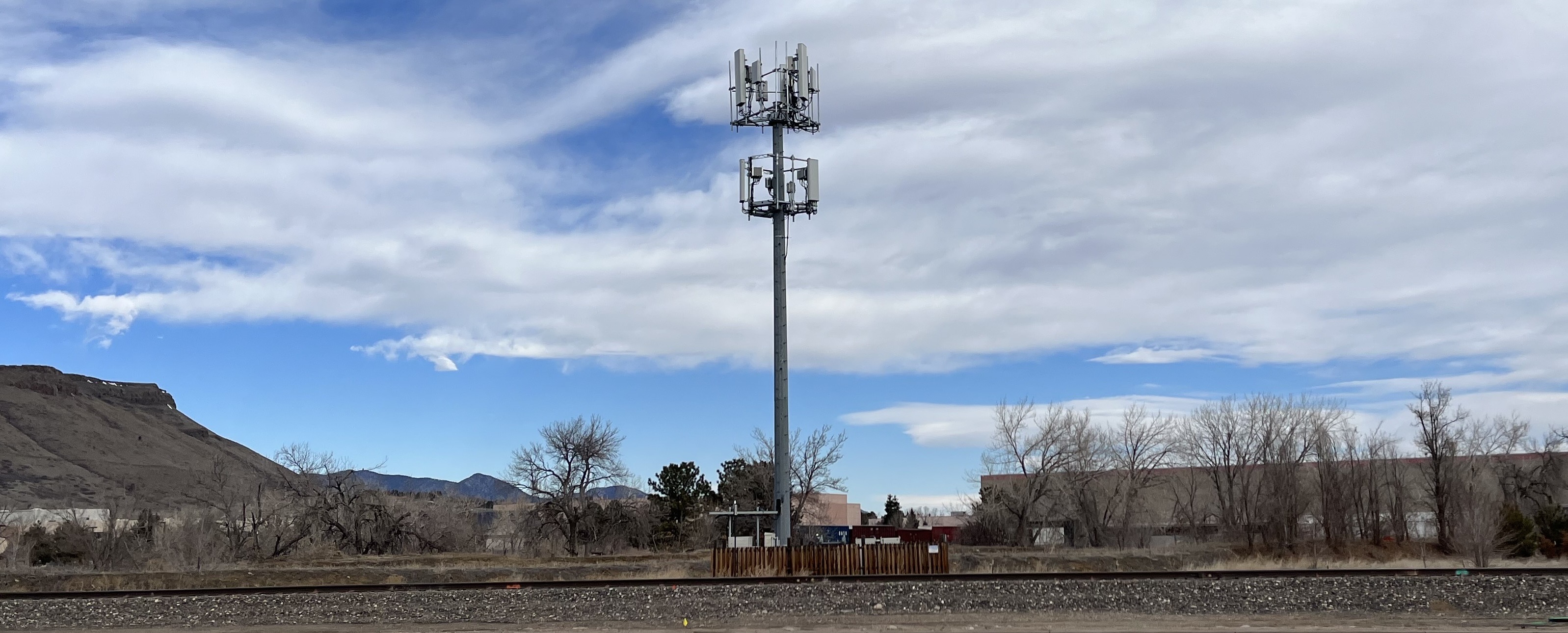 iGR also differentiated between cell towers and macrocell sites. The firm counted 209,500 macrocell sites in the US at the end of 2022 and defined macrocells as sites covering large geographic regions that are typically mounted on cell towers. However, a smaller number of macrocell sites sit atop rooftops or other structures. Thus, cell towers often host macrocell sites, but macrocells do not necessarily require cell towers.
Finally, iGR counted 452,200 outdoor small-cell nodes and 747,400 indoor small-cell nodes. Importantly, the firm noted that multiple outdoor nodes are usually deployed on a single small-cell pole. Such sites typically transmit communications in spectrum bands including mmWave, C-band and 3.5GHz CBRS.
Outdoor small cells provide coverage in local areas and enhance capacity in high-traffic areas. Meanwhile, indoor small cells provide coverage and capacity in large buildings such as stadiums, airports, convention centers, hotels, office buildings and multiple dwelling units.
"Mainly due to the pandemic and the resulting changes in mobile bandwidth demand, the deployment of small cells from 2020-2022 lagged the original forecasts," according to the WIA report. "The market is starting to accelerate, and more outdoor small cell deployments are expected in 2023 and beyond. As a result, the number of outdoor small cells is expected to rise in the next few years."
Capex now and later
T-Mobile, AT&T and Verizon are all deep into spending billions of dollars to upgrade their 5G networks with midband spectrum. But all the carriers have begun hinting that their network spending will slow starting next year.
As operators finish their midband 5G buildouts, many observers expect them to shift spending from cell towers to small cells. That's because early spending on 5G centered on cell towers that could cover wide geographic areas. Next, though, operators will likely look to reinforce their networks with additional capacity. And that's where small cells shine.
"Over the previous two years, we observed little activity in the small cell sector," wrote officials from Steel in the Air, a company that works with tower owners and landholders. "That should change this year as T-Mobile and Verizon both accelerate their small cell activity into 2023 through 2025."
However, it's unclear when small cell spending might accelerate. For example, Rich Coyle, CEO of small cell vendor ExteNet, recently told the analysts at Wells Fargo that he expects new small cell leasing activity among the big US wireless network operators to pick up in 2024.
But that means "revenue acceleration may not occur until the 2026 timeframe," according to the analysts.
Such predictions are noteworthy in light of federal rules designed to make it easier for wireless carriers to bypass local regulations in order to quickly install small cells across the country.
Related posts:

— Mike Dano, Editorial Director, 5G & Mobile Strategies, Light Reading | @mikeddano
PARTNER PERSPECTIVES
- content from our sponsors