CORD Opens Door to Virtual Reality & More
CORD Opens Door to Virtual Reality & More
Operators see CORD as a means of enabling network innovation. SANTA CLARA, Calif. -- Open Networking Summit -- Central Office Re-architected as a Datacenter (CORD) has the potential to give networks the flexibility they need to meet residential and enterprise customers' needs for innovative services, service provider executives said Tuesday.
Representatives of SK Telecom (Nasdaq: SKM), Verizon Communications Inc. (NYSE: VZ), China Unicom Ltd. (NYSE: CHU) and AT&T Inc. (NYSE: T), along with ON.Lab and vendor partners, outlined their plans to use CORD to enable 5G and other mobile applications, virtual reality, and advanced enterprise and residential services.
CORD is a package of technologies and reference architecture developed by ON.Lab and vendor and carrier partners to -- as the name says -- re-architect vertically integrated, proprietary central offices to function more like data centers, with commodity, modular components. (See CORD Connecting as ONOS Expands.)
In traditional central offices, equipment is tightly integrated, with servers interconnected by a spine-leaf fabric and routers and firewalls facing the WAN, said AT&T's Tom Anschutz, distinguished member of the technical staff, AT&T.
Figure 1: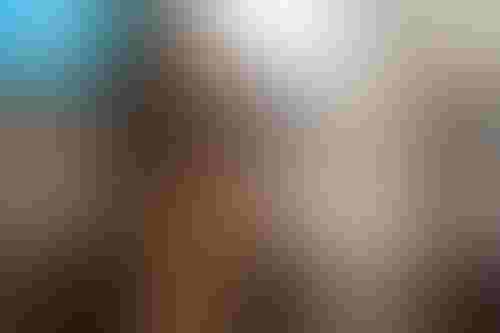 Applications like VR will put greater demands on the network, which CORD can help support. (Photo: Woman Using a Samsung VR Headset at SXSW, Nan Palermo, (CC BY 2.0))
"We treat them as something special. We treat them like pets," Anschutz said. "They get special names, they get coddling, they get a lot of attention." If service provider networks are to scale out, they have to stop thinking of equipment that way.
To meet future networking needs, I/O devices for WAN interfaces must be more like white boxes, Anschutz said. Instead of putting networking equipment at the "pinnacle" of the architecture, the devices should be attached to the fabric as with compute and storage, to enable scaling outward.
That architecture enables hashing traffic from the WAN link, into the CORD through the fabric, and back out to the WAN link again. That enables high availability, with multiple paths through the fabric. WAN links can exceed the capacity of individual threads within the fabric, for high-speed interfaces. White boxes can made more intelligent to mimic what came before, with control planes and management planes running as VMs.
Figure 2: Sharing Information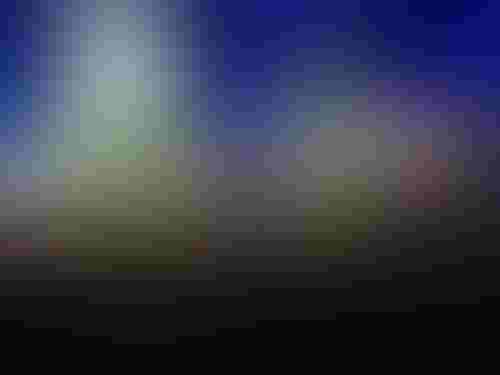 Panelists discuss CORD plans. 

"Lastly, we're no longer treating these things like pets. They're being treated like cattle," Anschutz said. "They're commodity items. If one of them fails, you fail them over, you don't rush to fix it as fast as you can."
But turning hardware into cattle isn't enough, said Larry Peterson, chief architect, Open Networking Lab. "We understand what it means to turn hardware into cattle. but we also need to turn software into cattle -- if we can," he said. Network operators need to stop being legacy focused, and instead focus on the future, building software into services. "The phrase 'everything is a services' is key," he said.
"CORD is a platform," Peterson said. "And on that platform we can build residential configuration and we can also build mobile and enterprise services."
ON.Lab and its partners are building a reference implementation for an open virtualized service delivery platform that provides cloud economics and agility. It will include a hardware blueprint based on Open Compute Project designs, including switches and blades, assembly instructions and testing infrastructure. On the software side, core components include OpenStack, Docker, ONOS, and XOS, access services, as well as monitoring and other services.
Next page: Putting it into practice
Next page: Putting it into practice
That's the theory. SK Telecom is planning on putting it into practice, using CORD for mobile networks, which the company calls M-CORD, with plans to apply CORD to 5G, said Kang-Won Lee, senior vice president of R&D, SK Telecom.
SK Telecom has an ambitious plan to trial 5G networks by 2018, well in advance of the emergence of a formal standard. (See 5G: Hurdles on the Track and Q&A: SK Telecom Talks All Things 5G.)
Because service provider infrastructure is largely built with closed proprietary hardware, and other factors in its construction and operations, the infrastructure is utilized inefficiently, which leads to sub-optimal usage of expensive radio spectrum, Lee said.
The old architecture makes it difficult to deploy new services, which are in demand from users now, and will be an even greater challenge with the emergence of new technologies such as the Internet of Things, Lee said.
"We need to redesign mobile infrastructure, and that needs something like CORD," Lee said.
SK Telecom is looking to CORD to enhance resource utilization, provide customized services and improved quality of service to customers, and achieve greater agility and cost-efficient deployment, Lee said.
The main idea of M-CORD is to run core network protocols, baseband units and remote radio units, as virtualized radio networks, with core functions running in a virtualized environment, Lee said.
"By doing this we can have cloud-like agility," Lee said.
Goals include greater disaggregation of telco services; "connectionless service"; for light, efficient connectivity for Internet of Things use cases; real-time analytics; improved mobile edge computing and network slicing, Lee said.
Verizon looks to M-Cord and mobile edge to meet growing network demands. Usage of mobile traffic is growing geometrically, driven by new applications such as streaming video, Gagan Puranik, Verizon director, network planning, said. (See Verizon Looks to ONOS for Faster Transformation.)
Applications such as virtual reality will further increase that progression, Lee said. He noted that John Donovan, chief strategy officer and group president of AT&T Technology and Operations, said earlier in the day that VR would require 100Mbit/s bandwidth. (See AT&T Shares ECOMP Vision, Might Share Software.)
"How do you make sure that the virtual world is created on the edge? Rather than moving all the 100 meg down the network, can we create services on the edge, and create the world in real time?" Puranik asked.
For China Unicom, CORD is a means to the end of fulfilling its CEO business model -- serving the needs of consumers, enterprises and OTT providers, said Xiongyan Tang, chief technologist, China Unicom.
The central office is important to cloud and service offerings, and CORD can help accelerate service innovation and reduce operation costs, Tang said.
For example, VPN is one of the most important network services for enterprise customers. SDN-based VPN creates an elastic tunnel, while centralized control builds cross-networking capabilities, and IT and cloud support systems shorten the innovation period.
China Unicom's plan is to renovate central offices as edge data centers, providing vCPE and IP access, backbone services, IP and optical, data center interconnection, elastic VPN, cloud VPN and more.
— Mitch Wagner,
, West Coast Bureau Chief, Light Reading.
Subscribe and receive the latest news from the industry.
Join 62,000+ members. Yes it's completely free.
You May Also Like
---