The emergence of cloud networking, SDN and NFV is a game changer in the data center landscape, and these trends are triggering new growth opportunities in optical networking. While web-scale players like Google, Facebook and Yahoo are buying up DWDM equipment to connect their massive data centers regionally and across countries, traditional telco service providers are increasingly outsourcing data centers and re-strategizing to push content to the network edge.
---
Upskill yourself on the Telco Data Center with our new Upskill U online university! Sign up for our course with EdgeConneX now!
---
In order to take a deeper look at both the technological and market drivers behind changing data center strategies, Phill Lawson-Shanks, chief architect and vice president of Innovation at EdgeConneX Inc. , will deliver the Upskill U course "The Future of the Metro Data Center Interconnect" tomorrow at 1:00 p.m. ET. (Register for The Future of the Metro Data Center Interconnect.)
During this course, Lawson-Shanks will examine the challenges and solutions uncovered by both web-scale and traditional telecom operators as they seek to fully utilize cloud networks in the age of virtualization. This session will also address how operators can strategize to put data, content and network agility where they are needed most.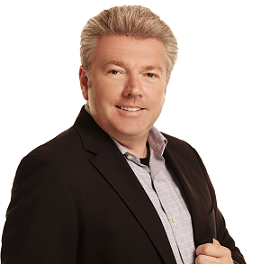 On Wednesday, Upskill U launched the Telco Data Center (TDC) series with "Telco Data Center 101," delivered by Jeff Brown, director of product management and marketing at Windstream Communications Inc. (Nasdaq: WIN). Brown set the stage for future courses on TDC by examining how operators are re-thinking their data center strategies to incorporate virtualization with legacy hardware to support future services. (Listen to Telco Data Center 101.)
"From the business view, there undoubtedly will be emerging use cases for revenue growth. This has to be about driving more revenue through different applications," said Brown. "Rapid service innovations will be key to making the applications more network-aware versus today where we're making the network more application-aware."
Upskill U continues the Telco Data Center series next week with these exciting courses:
The Changing Face of the Data Center World (Wednesday, July 27, 1:00 p.m. ET): Rodney M. Elder, Senior Solutions Architect, Equinix Inc. (Nasdaq: EQIX), examines the changing face of competition in the interconnection world and who can capitalize on new opportunities.
The Central Office Re-Architected as a Data Center (Wednesday, Aug. 3, 1:00 p.m. ET): Guru Parulkar, Executive Director, Open Networking Research Center , Open Networking Lab, explains how telco central offices are being re-architected to look like data centers, why the transition needs to happen now and what the new central office will look like.
Don't miss these opportunities to expand your telco data center knowledge and stay ahead of the learning curve. I'll see you on the chat boards!
— Kelsey Kusterer Ziser, editor, Upskill U