Cisco is expanding its server line beyond the conventional data center, building on new carrier and enterprise IT practices pioneered by hyperscale businesses such as Facebook, Google and Amazon.
Cisco Systems Inc. (Nasdaq: CSCO) today launched new servers in its Unified Computing System (UCS) line, designed to suit the needs of private cloud, virtualized workloads, and automated network management. The UCS Mini blade server is designed for remote offices and midmarket businesses, while the M-Series modular server is designed for next-generation data center applications. (See Cisco Broadens UCS Blade Server Line.)
In addition to launching new servers, Cisco is coining a new buzzword: "edge-scale computing." Edge-scale computing incorporates mobile devices, sensors, smart objects, the Internet of Things (which Cisco calls the "Internet of Everything"), and big data. Edge-scale computing also serves smart infrastructure in industries including manufacturing and energy.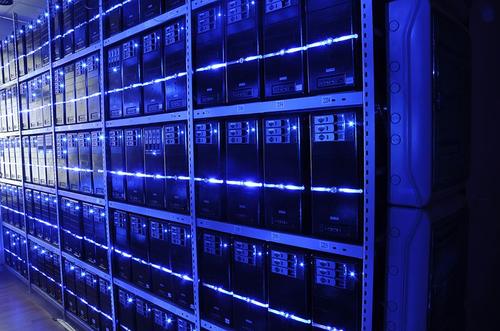 "There's a need for compute out there in the field to collect up a lot of the data, do the initial processing, decision making, and then pass data back to the data center core," says Todd Brannon, director of marketing for Cisco UCS.
Cisco's new UCS Mini blade server is designed to put compute power out near the network edge. Where traditional rack servers are optimized for enterprise scale, with hundreds of servers, the Mini is optimized for installations of about 15 servers or less. "For IT, it's a small package of enterprise-grade computing they can put in remote sites," Brannon says. IT can manage the server remotely, as if it were located in the data center.
In addition to edge-scale computing, the Mini is also designed for midmarket customers. "In any environment where the customer only has a handful of servers, what the customer wants is simplicity," Brannon says. The Mini supports automatic configuration. "You can change the configuration through policy rather than turning the knobs manually."
Remote-office and midmarket servers are nothing new of course, but businesses now have new needs for this scale of server. In retail, for example, customers expect a converged digital and physical experience in the store. Retailers are arming salespeople with tablets, and when a customer walks into the store, an app is aware of the customer's identity. The salesperson greets the customer by name, and takes the customer to try on merchandise selected online. This kind of intelligence requires more than the traditional dumb point-of-sale system; it requires a virtual desktop app, Brannon says.
"There's a term in retail -- 'retail is detail'," Brannon says. "And detail is data."
And it's not just retail -- similar transformations are going on in ballparks to enrich the fan experience, and in hotels and convention centers. Instrumented oil drilling rigs are collecting swathes of data and passing it on to data centers for processing.
The data center is also changing, driven by business needs, according to Brannon:
Carriers need to serve enterprise customers with increased mobility for virtual machines, infrastructure as a service, and more.
Carriers and enterprises both want to move faster in the data center, accelerating app deployment.
Carriers need to help enterprises make greater use of scale-out apps such as MapReduce and Hadoop, originally developed for the cloud and becoming more common for data center computing.
The cloud model itself is inherently "scale-out," running workloads on hundreds or thousands of compute nodes rather than a big heavy servers.
Customers are looking for a uniform operating model across traditional applications and these new edge-scale and scale-out apps, rather than operating them in separate silos.
---
Find out more about key developments related to the systems and technologies deployed in data centers on Light Reading's data center infrastructure channel
---
To serve these new data center needs, Cisco is introducing the UCS M-Series Modular Servers, optimized for high-density scale-out computing.
The M-Series provides a cartridge approach to hardware configuration, separating the processor and memory from other subsystems. With other servers, customers need to replace the entire server to upgrade processor and memory, but with the M series, customers can replace just a cartridge containing the processor and memory and save the other components. Each rack shares storage and networking among all the servers.
That results in cost savings -- 30% of the cost of the server is IO, disk, and other components that are not CPU and RAM, Brannon says.
The M Series comes in a 2U enclosure with 8 slots, each with a cartridge with two Intel Xeon E3 compute nodes, for 16 servers.
Cisco refers to the modular approach as "disaggregating," a word -- and principle -- favored by the Facebook -led Open Compute Project, which is developing its own server and switch design to challenge proprietary companies like Cisco. (See Facebook in Production Testing of Open 'Wedge' Switch.)
Next page: Open Compute not a threat